WARNING: EXTREMELY GRAPHIC
Calvin's Commentary: I was first made aware of a horrible murder of a young white couple by a caller to Glenn Beck < www.TheBlaze.com > and subsequently Beck's follow up.
First though, who is Emmett Till and why mention him here? This 14-year-old black youngster has been made a topic once again in the news media by many, including Oprah who claimed "racism" recently. Oprah mentioned Emmett Till, so just in case you've lived in oblivion for the past half century, let me refresh your memory.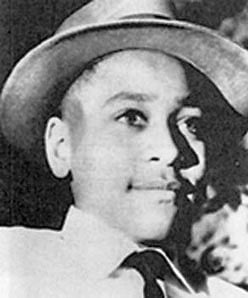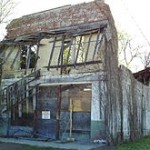 Emmett Louis Till (July 25, 1941 – August 28, 1955) was an African-American boy who was murdered in Mississippi at the age of 14 after reportedly flirting with a white woman. Till was from Chicago, Illinois, visiting his relatives in Money, Mississippi, in the Mississippi Delta region, when he spoke to 21-year-old Carolyn Bryant, the married proprietor of a small grocery store there. Several nights later, Bryant's husband Roy and his half-brother J. W. Milam arrived at Till's great-uncle's house where they took Till, transported him to a barn, beat him and gouged out one of his eyes, before shooting him through the head and disposing of his body in the Tallahatchie River, weighting it with a 70-pound (32 kg) cotton gin fan tied around his neck with barbed wire. His body was discovered and retrieved from the river three days later.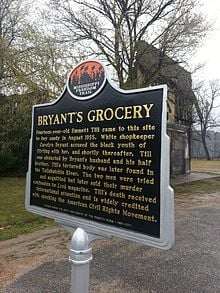 Till was returned to Chicago and his mother, who had raised him mostly by herself, insisted on a public funeral service with an open casket to show the world the brutality of the killing. Tens of thousands attended his funeral or viewed his casket and images of his mutilated body were published in black magazines and newspapers, rallying popular black support and white sympathy across the U.S. Intense scrutiny was brought to bear on the condition of black civil rights in Mississippi, with newspapers around the country critical of the state. Although initially local newspapers and law enforcement officials decried the violence against Till and called for justice, they soon began responding to national criticism by defending Mississippians, which eventually transformed into support for the killers.
The trial attracted a vast amount of press attention. Bryant and Milam were acquitted of Till's kidnapping and murder, but only months later, in a magazine interview, protected against double jeopardy, they admitted to killing him. Till's murder is noted as a pivotal event motivating the African-American Civil Rights Movement.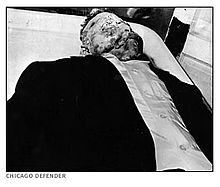 Problems identifying Till affected the trial, partially leading to Bryant's and Milam's acquittals, and the case was officially reopened by the United States Department of Justice in 2004. As part of the investigation, the body was exhumed and autopsied resulting in a positive identification. He was reburied in a new casket, which is the standard practice in cases of body exhumation. His original casket was donated to the Smithsonian Institution. Events surrounding Emmett Till's life and death, according to historians, continue to resonate, and almost every story about Mississippi returns to Till, or the region in which he died, in "some spiritual, homing way".[2] < Read More: Wikipedia – http://en.wikipedia.org/wiki/Emmett_Till >

The similarities and differences between Emmett Till's murder, a 14-year-old male and the murders of Christopher Newsom, the 23-year-old boyfriend of Channon Christian, a 21-year-old-female college student, are numerous. For example, both crimes were committed by a group of people of another race. The dating couple Newsom and Christian were murdered in Knoxville, Tennessee, and Till in Money, Mississippi, both murder scenes in the south. The similarities are in that all were hideous, gruesome murders, and are magnified by the horrors of the murders, and the utter disregard for human suffering.
However, the most glaring difference is that Emmett Till's murder became widely known in 1955 and his name and symbolism associated with Till's murder are widely known 58 years later while the Newsom/Christian murders were never heard of by the vast majority of people throughout America.
Although Newsom and Christian were murdered in 2007 the mainstream news media had plenty of time to make them known in six years, but did not.
Think about how widespread the coverage is today about recent news; for example, think Trayvon Martin/George Zimmerman – Paula Deen and the "N" word – and the rodeo clown wearing an Obama mask in Missouri who is banished from his livelihood for life.
Good chances you'll also know the names Ariel Castro and his three victims, Michelle Knight, Amanda Berry, and Gina DeJesus, so I won't spend time reiterating these stories.
What I'm demonstrating is that the mainstream news media spreads forth 24/7, ONLY what it determines you will know, sometimes ad nauseam. And people are found guilty or innocent by the media regardless of how the jury finds.
Following is the sad, unnoticed, unpublished story of the prolonged torture of repeated rapings of both a male and a female, and after hours and hours of agony, ending in the inevitible murder of that young couple, Christopher Newsom and Channon Christian.
I've included videos found on YouTube not included by Glenn Beck and TheBlaze.  If you want to see even more videos, do a search on YouTube.com of "newsome christian murders" and you'll find numerous other videos as well.

▬ Donna Calvin ▬ Monday, August 19, 2013
The Gruesome Story of a Murdered Tennessee Couple You May Have Never Heard – But That You Will Never Forget
Aug. 13, 2013 10:37pm Jason Howerton
After a radio caller made him aware of the extremely disturbing story of Christopher Newsom and Channon Christian in Knoxville, Tenn., Glenn Beck researched the case and was horrified at what he found.
Though the details are hard to hear, Beck told the couple's story in excruciating detail during his show on TheBlaze TV Tuesday. The killings occurred in 2007; however, Beck says the media failed to give the case adequate coverage due to special interests or negligence.
Newsom, 23, was a standout baseball player who was working as a carpenter. Christian was a 21-year-old student at the University of Tennessee. The happy couple had been dating for a couple months.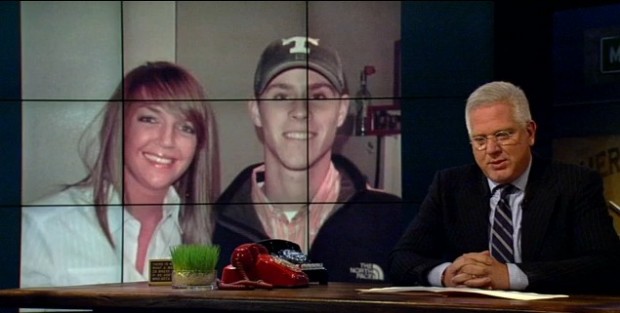 On January 6, 2007, the couple made plans to watch a movie at a friend's apartment, but they never made it. They would never be seen alive again.
When Christian didn't show up for work the next morning, family members immediately grew worried and reported them missing, Beck explained.
"It turns out that the couple had made it to dinner, but when they arrived at the apartment complex where Christian's best friends lived, they were carjacked by multiple assailants," he said. "What followed was one of the most heinous, gruesome, senseless hate crimes, ever."
It was at this point in the program that Beck advised parents to have their children leave the room or pause the show and watch it at a later time due to the graphic details of the story.
Newsom was gagged with a sock in his mouth, his ankles were bound with his own belt, his hands were tied behind his back, his face was covered with a bandana and his head covered with a sweatshirt that his five assailants had tied around his neck with shoestrings.
He was then violently raped with an object and beaten.
"One can only imagine the horror Christopher experienced as he was then forced to walk barefoot to the nearby railroad tracks, where he was shot in the neck in the back," Beck said solemnly. "But the shots didn't kill him — he fell to the ground and was paralyzed."
"That's when the assailants stood over him, placed the gun against his head and fired, killing him execution style," he added. Newsom was shot a total of three times.
But not even that was enough. The attackers then poured gasoline on his body and set him on fire.
Listen to Glenn Beck describe this horrible murder, hear the woman who called Beck's program who first let him know about this murder, plus one of the murderers trying to talk his way out of it.  To view video below click large arrow in center ↓
Unfortunately, the horror of this tragic story is not over. Beck went on to speak of what also happened to Christian on that night.
The woman was forced into a back room of the house where she was hog-tied with a strips of fabric from a bedding set. She was brutally raped "in every possible way imaginable" for several hours as the assailants beat her viciously with several objects, including a broken chair leg.
By the time Christian was taken into the living room, the five attackers realized they had left their DNA on their victim. In an attempt to cover their tracks, they poured bleach down her throat and on her body before they wrapped her body in black garbage bags and covered her head in a plastic grocery bag.
"She was then placed in a garbage can in the kitchen of the house — all of this while she was still alive," Beck noted.
"Channon Christian's last minutes on earth were spent slowly suffocating in a garbage can after she had been savagely beaten and raped for hours," he added.
Beck slammed "so-called" civil rights leaders Al Sharpton and Jesse Jackson for failing to demand justice in the brutal case. He criticized the media just as harshly for failing to give the story the coverage it deserved.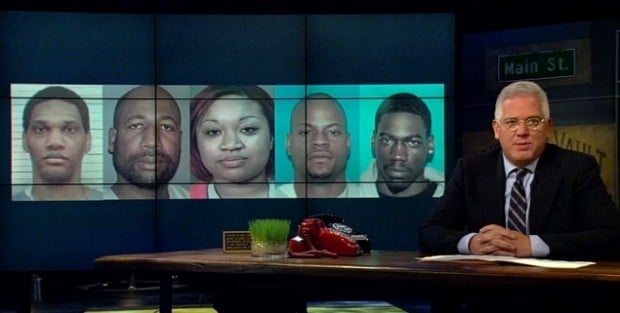 Meanwhile, the pursuit of justice for the family of the victims has also been elusive.
All five suspects in the case had been charged and convicted for the crime when it was discovered that the judge had a drug addiction, allowing the killers to take advantage of the justice system.
"All but one has been repeatedly pursuing retrials and appeals," Beck explained. "The lone female attacker had her sentence reduced by a third."
Beck continued: "This miscarriage of justice is forcing the family to live this horror over and over and over again each time they are dragged back into a court battle."
Real "social justice," the host added, will only be achieved when justice is truly blind.
The five attackers are Lemaricus Davidson, Letalvis Cobbins, George Thomas, Vanessa Coleman and Eric Boyd. All of the previous state convictions, except for Coleman's, were allowed to stand and the defendants remain in prison pending appeals. Coleman had her sentence reduced by a third after a retrial.
Video below…Christian Newsome's Father, Gary Christian, Interviewed by  Nancy Grace…November 8, 2012 (YouTube.com)
 George Thomas' trial in the murder/carjacking of Channon Christian and Chris Newsom – Day two. Warning: Video contains explicit language (Uploaded on Dec 3, 2009 to YouTube.com)