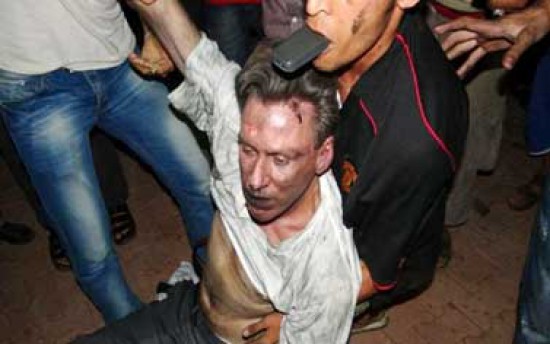 A CNN report released Thursday is adding fuel to the fire alleging a coverup of the truth behind the attack that killed four Americans, including Ambassador Christopher Stevens, in Benghazi, Libya on September 11, 2012.
The exclusive report alleges there were "dozens" of CIA operatives in the so-called annex of the U.S. consulate the night of the attack, and that operatives involved in the mission have been regularly polygraphed — as often as once a month — since in order to prevent them from speaking out to the media or Congress.
"You have no idea the amount of pressure being brought to bear on anyone with knowledge of this operation," an anonymous source describes.
The report also reveals, ostensibly for the first time, that as many as 35 Americans were present during the attack, 21 of whom were working in the CIA-run annex.
Conservative-leaning blogs such as the Blaze, Druge at Twitchy have jumped on CNN's report as the long-awaited proof behind the Benghazi scandal, which has so far been a series of empty bombshell.
But the news has otherwise been met with something of a shrug.
The Wall Street Journal reported similar information about the number of CIA employees all the way back in November, and CNN itself reported those details — in the same space as the new report — back in May.
A spokesman for the CIA flatly denied the operatives had been ordered not to speak with members of Congress.
"The CIA has worked closely with its oversight committees to provide them with an extraordinary amount of information related to the attack on U.S. Facilities in Benghazi," said CIA spokesman Dean Boyd.
"The CIA enabled all officers involved in Benghazi the opportunity to meet with Congress," Boyd's statement continued. "We are not aware of any CIA employee who has experienced retaliation, including any non-routine security procedures, or who has been prevented from sharing a concern with Congress about the Benghazi incident."
And while there have been repeated calls, particularly from Republican members of Congress, to uncover the alleged cover-up, none can seemingly agree on what, exactly, was being covered up.
One theory is that the CIA was transferring weapons to the rebels, while another suggested the State Department was moving weapons out of Libya.
"I've actually always suspected that, although I have no evidence, that maybe we were facilitating arms leaving Libya going through Turkey into Syria," Sen. Rand Paul, R-Ky., said in May.
And Thursday, Rep. Trey Gowdy, R-S.C., accused the CIA of acting suspicious.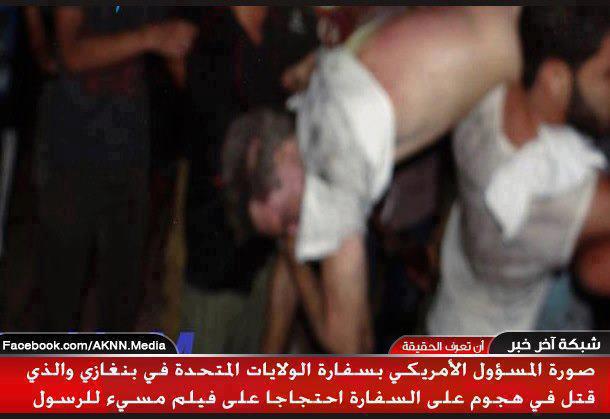 "Including changing names, creating aliases," he said. "Stop and think what things are most calculated to get at the truth? Talk to people with first-hand knowledge."
"What creates the appearance and perhaps the reality of a cover-up? Not letting us talk with people who have the most amount of information, dispersing them around the country and changing their names."
But it was Geraldo Rivera who may have offered the simplest explanation:
"This is the nature of the CIA," Rivera said. "This is the most secret, ultra-secret agency. It's not as extraordinary as perhaps being made out."
Read more: http://www.upi.com/blog/2013/08/02/Benghazi-bombshell-CNN-report-alleges-consulate-full-of-CIA-agents/7481375474699/