Item #1 of 3
400 Surface-to-Air Missiles fell into "the hands of some very ugly people" & could be used to down airliners & destroy U.S. Embassies & Interests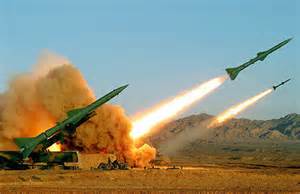 Monday, 12 Aug 2013 10:12 PM – By Cathy Burke
A lawyer representing one of the whistleblowers with knowledge of the deadly attack on the U.S. Consulate in Benghazi last September says 400 surface-to-air missiles were "diverted to Libya" during the attack and fell into "the hands of some very ugly people."In an interview with Washington, D.C., radio station WMAL on Monday, Beltway lawyer Joe diGenova said he "does not know whether [the missiles] were at the annex, but it is clear the annex was somehow involved in the distribution of those missiles," Breitbart.com reported.
Saying his information "comes from a former intelligence official who stayed in constant contact with people in the special ops and intelligence community," diGenova said the U.S. intelligence community is terrified the missiles might be used to shoot down airliners — and that fear, in part, fueled the closing of embassies in the Middle East last week.
"They were afraid that there was going to be a missile attack on one of the embassies," he said, The Daily Mail reported.
"Remember, you can take a shoulder-held missile and shoot it into an embassy. Not just into the sky.
"That's what this was all about," diGenova insisted. "That's why they're so worried. That's why they have lied repeatedly about what happened in Benghazi, because they are now responsible for all of the stepchildren of violence that happens as a result of this. This is a very serious matter."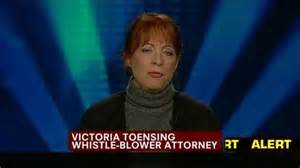 DiGenova's wife, Victoria Toensing — a former deputy assistant attorney general — also represents Benghazi witnesses and others with knowledge of the terror attack, according to the Mail.
"A lot of people have come forward to share information with us," he said during the radio station's "Mornings On The Mall" program.
"We have learned that one of the reasons the administration is so deeply concerned" is that "there were 400 surface-to-air missiles stolen, and that they are … in the hands of many people, and that the biggest fear in the U.S. intelligence community is that one of these missiles will be used to shoot down an airliner," diGenova said, adding that his sources have told him the missiles are in the hands of al-Qaida operatives.
"And it's pretty clear that the biggest concern right now are 400 missiles which have been diverted in Libya and have gotten in the hands of some very ugly people," he said.
DiGenova was U.S. attorney for the District of Columbia for four years beginning in 1983, and later was an independent counsel appointed to investigate a State Department official who ordered politically embarrassing searches of the passport files of Bill Clinton, Clinton's mother, and Ross Perot before the 1992 presidential election.
In 2007, the New York state Senate retained him to investigate then-Gov. Eliot Spitzer over allegations that he ordered the State Police to track the whereabouts of Republican State Senate Majority Leader Joseph L. Bruno when he used police escorts to travel to and around New York City.
Now, diGenova and Toensing, a former chief counsel for the Senate Intelligence Committee, represent Gregory Hicks, the deputy chief of mission at the U.S. Embassy in Libya at the time of the Benghazi attacks; and Mark Thompson, a former Marine who serves as deputy coordinator for operations in the State Department's counterterrorism section, the Mail reported.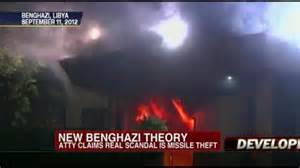 The lawyers say Hicks' and Thompson's superiors subjected them to an intimidation campaign after then-Secretary of State Hillary Clinton's Accountability Review Board ignored their accounts of the Benghazi attack.
Toensing told Fox News in April one of the two men was warned about the impact on his career if he cooperated with Republican investigators in Congress.
"It's frightening, and they're doing some very despicable threats to people," Toensing said, the Mail reported.
"Not 'we're going to kill you,' or not 'we're going to prosecute you tomorrow,' but they're taking career people and making them well aware that their careers will be over."
President Obama has said he is unaware of any witnesses from Benghazi who have been prohibited from working with Congress. Secretary of State John Kerry has attributed such stories to "an enormous amount of misinformation."
In a May 30 letter, CIA Director John Brennan told personnel stationed in Benghazi that they were free to speak with Congress, but that they should involve their chain of command and follow specific procedures, the Mail reported, adding the measure was seen by some as a subtle warning that CIA agents must not approach lawmakers on their own.
↓↓ Continue scrolling for related news items (links) concering Hillary Clinton. Plus new information on TWA 800 that has long been the source of controversy on how it was taken down.↓↓
==================================
Item #2 of 3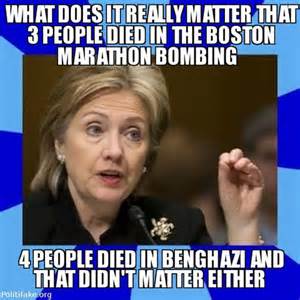 ==================================
Item #3 of 3
URGENT – RELATED WATCHWOMAN POST:
Investigators want missile theory probed in '96 TWA Flight 800 crash
http://blog.beliefnet.com/watchwomanonthewall/?p=25488
==================================
17 YEARS AGO WAS IT A SURFACE-TO-AIR MISSILE THAT EYE WITNESSES CLAIM TOOK DOWN TWA-800. WILL IT HAPPEN AGAIN?
Recently a documentary appeared on TV urging that the mysterious downing of TWA 800 investigation be reopened because many eye witnesses were never allowed to give their testimony including creditable law enforcement officers and pilots who witnessed the deadly catastrophy. Hundreds of eye witnesses asserted that it was a surface-to-air missile that took down that ill-fated passenger airliner on July 17, 1996, killling all 230 passengers and crew on that New York-to-Paris flight.
READ MORE: Investigators want missile theory probed in '96 TWA Flight …
A handful of aviation experts, including a number of investigators who were part of the original probe of TWA Flight 800, have come forward in a new …
www.foxnews.com/us/2013/06/18/twa-flight-800… – Cached
More results from foxnews.com »
==================================
↓↓↓RELATED WATCHWOMAN POSTS↓↓↓
What really brought down TWA Flight 800? Investigators want missile theory probed in '96 crash
http://blog.beliefnet.com/watchwomanonthewall/?p=25488
400 US Surface-to-Air Missiles Went Missing in Benghazi
http://blog.beliefnet.com/watchwomanonthewall/?p=27295
al-Qa'ida Threat: U.S. closes embassies, alerts Americans overseas to terrorist threats in August
http://blog.beliefnet.com/watchwomanonthewall/?p=26868
Benghazi bombshell: CNN report alleges consulate full of CIA agents
http://blog.beliefnet.com/watchwomanonthewall/?p=26857
Blame Hillary Clinton for Denying Security in Benghazi's Deadly Attack
http://blog.beliefnet.com/watchwomanonthewall/?p=24703
US Ambassador's Dead Body Dragged Through Street (Obama Apologizes to MUSLIMS!) (videos) – UPDATE – Now we know this was all malarkey and the movie had nothing to do with the Muslim Terrorist Attacks!
http://blog.beliefnet.com/watchwomanonthewall/?p=20073
Urgent: Should Obamacare Be Repealed? Vote Here Now!