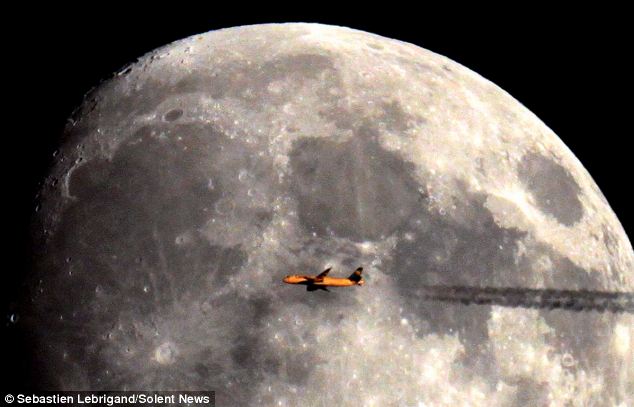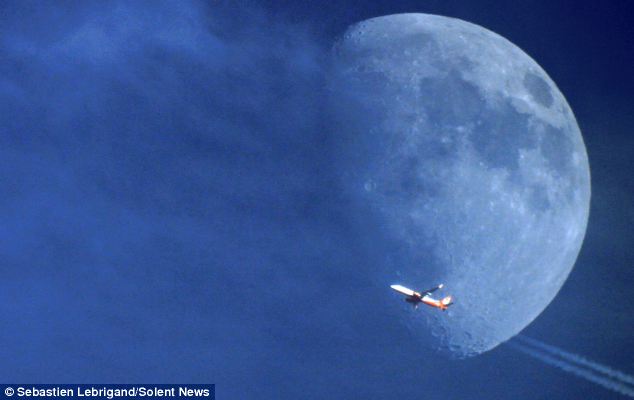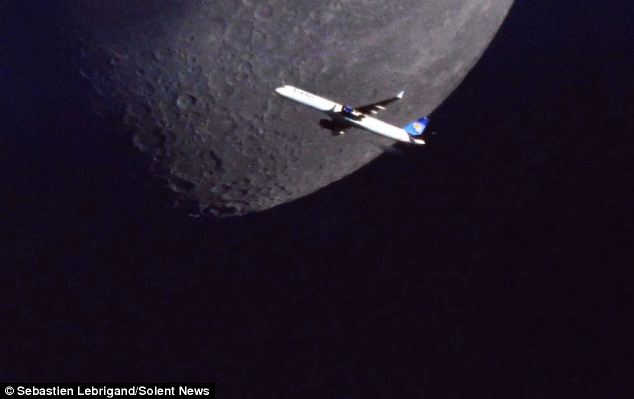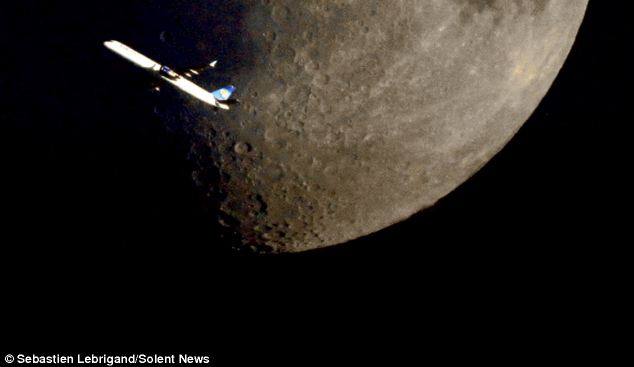 The incredible photographs that create the illusion that a plane is flying to the MOON
* Sebastien Lebrigand, 38, took the shots as he walked alone one night

* Photos show Airberlin and Condor planes on way to Germany from Spain

* He captured the images near his home in Crepy-en-Valois, near Paris in France, using a special lens for designed for astrophotography

* Mr Lebrigand said: 'Planes appear so close to the Moon, but yet so far – much like we are on earth, in relation to the rest of the Universe'
24 July 2013
Astonishing photographs taken by a French photograph have created the illusion that a cargo of air passengers are off to a very exotic location… the Moon.
Photographer Sebastien Lebrigand, 38, took the striking shots as he walked alone under the night sky. A father-of-two, said the aeroplanes looked 'so close' to the Moon as the Airberlin and Condor planes flew from the Balearic Islands, in Spain, to Germany. Mr Lebrigand, an electrician's mate, said: 'It was a still night and the Moon was rising, almost full. 'I find it fascinating that the planes appear so close to the Moon, but yet so far – much like we are on earth, in relation to the rest of the Universe.  'To me, pictures are beautiful when they are unusual, and these are no different.'
He captured the images near his home in Crepy-en-Valois, near Paris in France, using a special lens designed for astrophotography. He said: 'What I've managed to capture is more or less what one would see with a telescope.'
He used a Canon EOS 500D and an i-Nova EDTF 102 Triplet optical instrument to capture the astonishing images. Mr Lebrigand added: 'These photos are unusual and difficult to make but I enjoy it as I am a devoted observer of the sky. 'It fascinates me. As I watched the planes, I thought about all the different people on board, flying all those miles above earth.