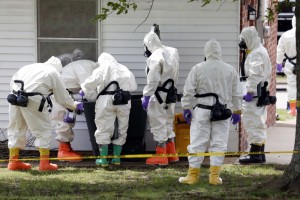 OXFORD, Miss. (AP) — Federal authorities have produced scant evidence linking a Mississippi man to the mailing of ricin-laced letters to the president and a senator, his attorney says.
Christi McCoy said after a court hearing Friday that the government has offered no evidence to prove her client, Paul Kevin Curtis, had possession of any ricin or the seed from which it is extracted — castor beans. An FBI agent testified during the hearing that he could not say if investigators had found ricin at Curtis' home, and McCoy said the evidence linking the 45-year-old to the crime so far has hinged on his writings posted online.
He is adamant that he did not do this, and she said she has seen nothing to prove him wrong.
Curtis was ushered into the courtroom before the hearing began in an orange jail jumpsuit and shackles. He turned to face his daughter in the audience before the hearing and whispered, "I didn't do it."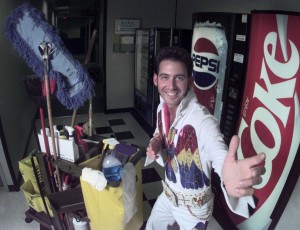 In court documents, Curtis' attorney, Christi McCoy, gave some details of Curtis' arrest. Curtis had gone to get his mail outside his home and was planning to go to his ex-wife's home to cook dinner for her and their children when he was approached by officers in SWAT gear, she wrote. He was then interrogated at an FBI office for several hours, handcuffed and chained to a chair.
Read More: http://news.yahoo.com/attorney-scant-evidence-mississippi-ricin-case-074653607.html