Calvin's Commentary: How can this be? I know that I heard that Obama was going to make America beloved by the entire world, if we just elected him. After all, he is the neo-messiah.  (wink, wink) Must be Bush's fault. ▬ Donna Calvin ▬ Tuesday, February 5, 2013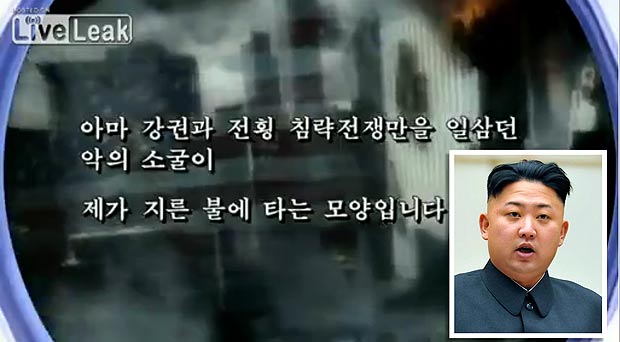 Kim Jong-un, the Supreme leader of North Korea pictured left above →↑
Video is captioned in the Korean language – Video poached Michael Jackson's peace anthem "We Are the World"
.
Chilling … video shows city being attacked, with flag in the background
NORTH Korea has poached Michael Jackson's peace anthem "We Are the World" to soundtrack a chilling video showing a US city under missile attack.
The bizarre footage, uploaded on the secretive state's official webpage, comes as Kim Jong-un prepares for an "imminent" nuclear weapon test.
The propaganda movie depicts a smiling lad dreaming of a regime rocket being launched into the air and travelling to America.
The three-and-a-half minute vid then shows a mystery city full of skyscrapers being attacked with multiple explosions, while the Stars and Stripes flag flutters in the background.
Captions on the screen written in Korean say: "Somewhere in the United States, black clouds of smoke are billowing.
The Video below that I found on You Tube does not carry the audio of Michael Jackson's "We Are the World" in the background.
"It seems that the nest of wickedness is ablaze with the fire started by itself."
The video ends with the lad concluding that his dream will "surely come true".
"Despite all kinds of attempts by imperialists to isolate and crush us… never will anyone be able to stop the people marching toward a final victory," it said.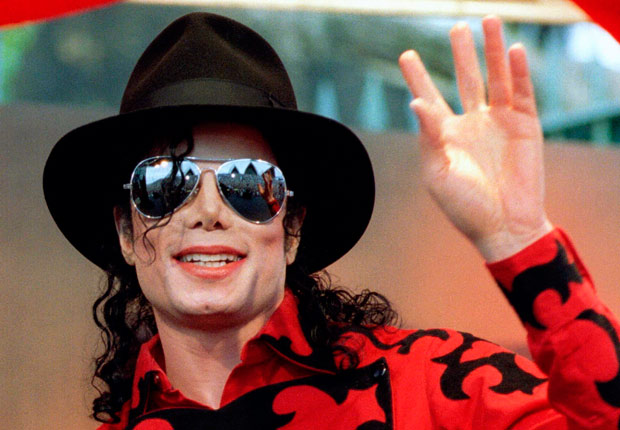 Tune … North Korea video has Jacko song in background
The film has emerged on the day that South Korea warned that a nuclear test by the North "seems to be imminent".
Ambassador Kim Sook said there are "very busy activities" taking place at North Korea's nuclear test site "and everybody's watching".
We Are the World was written by Michael Jackson and Lionel Richie in 1985 and recorded as a charity single by USA for Africa.
It sold more than 20 million copies and topped charts throughout the world.
By HARRY HAWKINS – Published: 05th February 2013