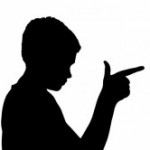 Calvin's Commentary: Take Note and Remember that it is Biblically sound to keep and bear arms. Gun control is anti-Biblical. Possession of weapons is never discouraged in Scripture. Read [1 Samuel 13:19-21]. In fact, it is God Himself that teaches us how to defend ourselves. Read [Psalms 144:1]. Jesus said the same in the New Testament: Read [Luke 22:36] . God orders that a man can protect his home with lethal force. Read [Exodus 22:2] ~:~ Also, when you get to the end of the list be sure to read a comment I included from a "police loophole" reader. It's well-worth reading! Note too, if you have any trouble reading the list below, it looks much better at Police Loophole's web site. ▬ Donna Calvin ▬ Monday, February 25, 2013
.~.~.~.
What is the police loophole?
There are some states, counties, cities, and municipalities in our great nation that fail to allow their citizens to fully exercise their right to keep and bear arms with restrictions such as magazine capacity or types of firearms that are widely available to citizens of other states, counties, cities, and municipalities. However, these government entities do not place these restrictions upon their own employees, such as police officers. It is important to note that we are against gun control; we are not against any particular government agency or individuals.
What is this list?
This is a list of companies that have taken the step to publicly announce that they will not sell items to states, counties, cities, and municipalities that restrict their citizens rights to own them; therefore closing the "police loophole" themselves.
Don't see one that has given notice on here or represent a company that you would like on the list? Send me an email at admin@thepoliceloophole.com with "Loophole" in the subject. Please also include a link to the written policy either on Facebook or your website. I cannot host policies on this site.
Nice List (List can be sorted by clicking the column headers)
Total Companies: 73
FYI – Thought you might enjoy some of the comments left at the web site where I picked up this list …
Here's an example …

▬

Donna Calvin

▬ Monday, February 25, 2013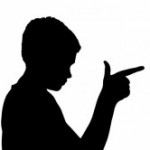 Comment from Keyan Wayne •
BOYCOTT NEW YORK.. ATTENTION TRUCK DRIVERS DO NOT DELIVER TO NEW YORK… especially toilet paper.
Since that is what they think of the Constitution.
Read More: http://www.thepoliceloophole.com/
Related Items:
Good News! Groundswell of support for 2nd Amendment
http://blog.beliefnet.com/watchwomanonthewall/?p=23712
GOOD GUY LIST-Companies won't sell to states, municipalities who oppose 2nd Amendment
http://blog.beliefnet.com/watchwomanonthewall/?p=23700