To: Friends & Supporters
From: Gary L. Bauer
No Deal!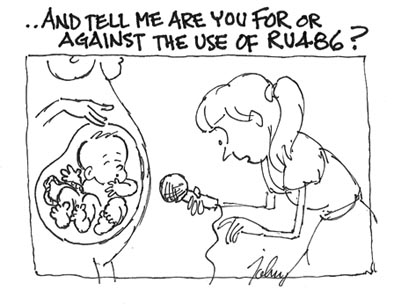 Cardinal Timothy Dolan of New York, president of the U.S. Conference of Catholic Bishops, released a statement yesterday rejecting the so-called "modification" submitted by the Obama administration to the HHS contraceptive mandate.
The administration had proposed allowing more religious groups to opt out of having to directly pay for the employees' contraceptives and abortion-inducing drugs. But it offered no exemptions for private businesses owned by committed Christians that don't want to pay for them.
Dolan's statement read, in part, "In obedience to our Judeo-Christian heritage, we have consistently taught our people to live their lives during the week to reflect the same beliefs that they proclaim on the Sabbath. We cannot now abandon them to be forced to violate their morally well-informed consciences."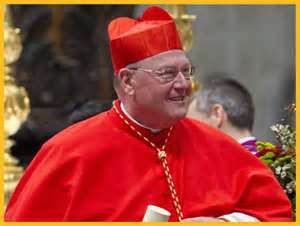 Plus Catholic non-profits, such as Catholic schools and hospitals, would still be forced to buy healthcare plans from insurance carriers that, in turn, would be required to set up cost-free separate policies to provide the free birth control to all employees. This amounts to a requirement that religious-affiliated institutions find an intermediary that would provide contraceptive coverage for their employees.
Dolan said that the bishops will continue to support lawsuits fighting the regulation as they advance in federal courts.
If you are interested in receiving Mr. Bauer's daily report by e-mail, please call 703-671-9700, visit SIGN UP FOR GARY BAUER'S "END OF DAY REPORT" or simply send a reply e-mail titled "Subscribe" and include your name and address.
Visit End of Day archives to share reports on Facebook. Follow Gary On Facebook And Twitter.
As a 501(c)(3) non-profit organization, donations to American Values are tax deductible for federal income tax purposes. You may donate online by visiting our website or by using the following address in your web browser: https://www.ouramericanvalues.org/contribute.php or you may mail contributions to the following address:
American Values
2800 Shirlington Road
Suite 950
Arlington, VA 22206
Phone: 703-671-9700
Fax: 703-671-1680
EMAIL GARY BAUER
VISIT AMERICAN VALUES
See Related Posts:
Catholic Church, "No Deal, Obama" (on abortion and contraceptive mandate)
http://blog.beliefnet.com/watchwomanonthewall/?p=23330
Democrats Reject Measure Protecting Religious Freedom (NEVER VOTE DEM!)
http://blog.beliefnet.com/watchwomanonthewall/?p=12959

Obama Turns Down Catholic Bishop's Request To Do Prayer At DNC – Will pray at RNC
http://blog.beliefnet.com/watchwomanonthewall/2012/08/obama-turns-down-catholic-bishops-request-to-do-prayer-at-dnc-will-pray-at-rnc.html#ixzz2KLngkP2n