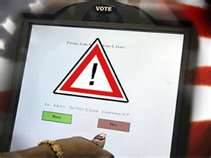 Calvin's Commentary: This is not the only problem I have heard about in Ohio (coming to us from Ohio Christian Alliance – see Item #3 below) from Romney voters who keep getting their vote registered for Obama. There are numerous others – as well as many complaints of other voting machines in other states from those who are trying to vote for Romney/Ryan and Obama/Biden keeps popping up no matter how many times they try to re-pull the lever and/or push buttons to correct their choice.
How come it's always the Democrat that pops up and never the other way around? That's what I wonder!
Please, if you have a problem…

* Be certain to call the Board of Elections in your county


* Call the Republican Party headquarters in your area!

* I know you'll tell the people at the voting poll where you're voting, but don't stop there.


* Let your local newspaper, TV and radio newsrooms know too!


* You can contact Romney's headquarters on line too! 

* Call your local conservative organizations, like the Tea Party, Ohio Christian Alliance in Ohio, and others in your area.

* Notify the Secretary of State in your state's capital. The Sec of State is the one responsible for certifying the election in your state.

* Demand a paper ballot if you cannot get the machine to register your vote properly.

DO NOT LET THIS GO UNNOTICED!!!

▬ Donna Calvin ▬ Wednesday, October 31, 2012
___________________________________________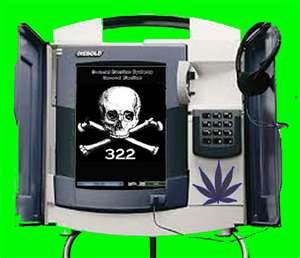 ___________________________________________
Item #1 of 3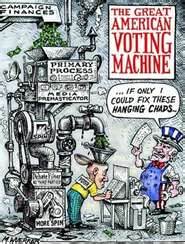 Voting machines in Kansas, Ohio reportedly changing Romney …
Voters in Ohio and Kansas have said that some voting machines used in early voting are changing Romney votes for Obama, two separate reports said Wednesday …
www.examiner.com/article/voting–machines-kansas-ohio… – CachedMore results from examiner.com »
___________________________________________
Item #2 of 3
Diebold voting machines can be hacked by remote control …
By Brad Friedman September 27th 2011. A laboratory shows how an e-voting machineused by a third of all voters can be easily manipulated. It could be one …
thetruthiswhere.wordpress.com
/2012/…
voting
–
machines
-can… –
Cached
___________________________________________
Item #3 of 3
[Ohio Christian Alliance] A voter in Marion had problems with a voting…
From:

Chris Long <notification+zrdo6hprv=of@facebookmail.com>

To:
Ohio Christian Alliance <71229859755@groups.facebook.com>
---
| | |
| --- | --- |
| | A voter in Marion had problems with a voting machine. She was trying to cast her vote for Mitt Romney and 3 times it came up Barack Obama, according to the Marion Star newspaper. If you have problems with early voting or on Election Day, phone the office of the Ohio Christian Alliance. We will help you make the report to the Board of Election and the Ohio Secretary of State. Let's all pray we have a smooth election here in Ohio. |
View Post on Facebook · Edit Email Settings · Reply to this email to add a comment.
↓↓↓↓↓↓↓↓↓↓↓↓↓↓↓↓↓↓↓↓↓↓↓↓↓↓↓↓
PLEASE SCROLL DOWN TO
"FILED UNDER"
CLICK ON ANY OF THOSE TOPICS TO TAKE YOU TO SIMILAR POSTINGS
Posted by Donna Calvin — Wednesday, October 31, 2012
Please share this Watchwoman post on Facebook, Linkedin, Google+1, Twitter to all your friends.
Click "Like", Share, and Leave Comments.
Visit Word Warriorette, a free Yahoo Group, and subscribe to be notified (one email a day) of new posts on Watchwoman.
http://groups.yahoo.com/group/WordWarriorette/
DISCLAIMER: Beliefnet puts paid advertisements on "Watchwoman on the Wall" blog site including some that would never be approved of by the King James Bible, Pastor Ernie Sanders of Doers of the Word Church, What's Right-What's Left Radio Ministry, the Voice of the Christian Resistance, Geauga County Right to Life and Donna Calvin.  We at www.WRWL.org do not condone, endorse, adhere to, practice or believe in many of the topics and some of what other bloggers promote or their religions at Beliefnet.  However, Mrs. Calvin has no control of what Beliefnet displays.   She blogs at Beliefnet because she is in the missionary field ministering to true believers posting articles and commentaries informing pro-life, conservative Christians of recent anti-Christian acts and hostile legislation to God's Agenda and His Will for the world.  Hopefully, unbelievers will read these along with the salvation message of Jesus Christ as written in the Gospel of John, Chapter 3, according to the King James Bible, and be saved.  A missionary must go into the unbelievers' territory to reach them.  Her mission is to Proclaim Warning to a Nation that has forgotten their Lord and Savior Jesus Christ, the only Truth, the Life, and the only Way to the One God the Father. (Posted 10/31/12)
BEST OF THE BEST ON WATCHWOMAN
"Inspirational. Do you know for sure?"
http://blog.beliefnet.com/watchwomanonthewall/?p=4928
~†~