TALK ABOUT AUDACITY!!!!!
This is the headline the criminally negligent news media put on this article.
War-weary US is numbed to drumbeat of troop deaths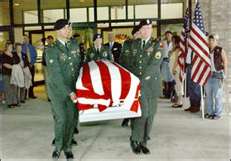 Calvin's Commentary: I am so angry I am just seeing RED! This obnoxious accusation and indictment of the American people is the most disgusting and false piece of reporting! It deserves to be used to wrap garbage in, and should never be read!
I am so upset because the reason the American people don't know or care about our troops being slaughtered, one a day, by Muslim terrorists in Afghanistan, is because the criminally negligent media is protecting their evil, anti-Christ Muslim-sympathizing-messiah, Obama.
Instead of blaming themselves, they blame YOU!
Notice in the article how slanted it is. Craftily, the criminally negligent communist media successfully uses rhetoric to paint a favorable picture of the Muslim Brotherhood supporting man in the White House, Barack Hussein Obama, while denigrating Mitt Romney for not mentioning the Afghanistan War – which we should all be reminded is Obama's War!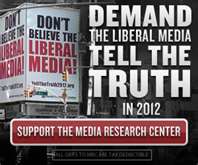 This is why not one American should ever trust the lying liberal media!
During President Bush's time in office, we got repeated daily death counts of the war casualties, but under Hussein Obama it never gets reported! Like I said, I am so angry, all I can see is RED! ▬ Donna Calvin ▬ Saturday, September 8, 2012
_________________________________________________________________
From the Criminally Negligent Communist Muslim Brotherhood Supportive Media…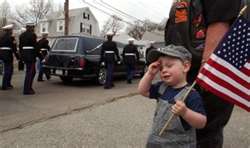 War-weary US is numbed to drumbeat of troop deaths
WASHINGTON (AP) — It was another week at war in Afghanistan, another string of American casualties, and another collective shrug by a nation weary of a faraway conflict whose hallmark is its grinding inconclusiveness.
After nearly 11 years, many by now have grown numb to the sting of losing soldiers like Pfc. Shane W. Cantu of Corunna, Mich. He died of shrapnel wounds in the remoteness of eastern Afghanistan, not far from the getaway route that Osama bin Laden took when U.S. forces invaded after Sept. 11, 2001, and began America's longest war.
Nearly every day the Pentagon posts another formulaic death notice, each one brief and unadorned, revealing the barest of facts – name, age and military unit – but no words that might capture the meaning of the loss.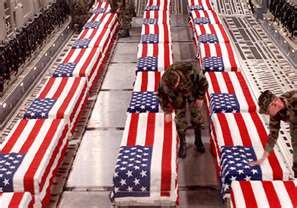 American troops are still dying in Afghanistan at a pace that doesn't often register beyond their hometowns. So far this year, it's 31 a month on average, or one per day. National attention is drawn, briefly, to grim and arbitrary milestones such as the 1,000th and 2,000th war deaths. But days, weeks and months pass with little focus by the general public or its political leaders on the individuals behind the statistics.
As the war drags on, it remains a faraway puzzle for many Americans. Max Boot, a military historian and defense analyst at the Council on Foreign Relations, has called Afghanistan the "Who Cares?" war. "Few, it seems, do, except for service personnel and their families," he wrote recently. "It is almost as if the war isn't happening at all."
One measure of how far the war has receded into the background in America is the fact that it was not even mentioned by Mitt Romney in his speech last week accepting the Republican presidential nomination. President Barack Obama has pledged to end the main U.S. combat role in Afghanistan by the end of 2014, but current plans call for some thousands of U.S. troops to remain long after that to train Afghans and hunt terrorists.
"America as a whole today is certainly not at war, not as a country, not as a people," Kelly said in a speech Aug. 28 at the American Legion's national convention. Kelly is Defense Secretary Leon Panetta's senior military assistant.
"Only a tiny fraction of American families fear all day and every day a knock at the door that will shatter their lives," Kelly said.
Read More: http://news.yahoo.com/war-weary-us-numbed-drumbeat-troop-deaths-123136334.html
↓↓↓↓↓↓↓↓↓↓↓↓↓↓↓↓↓↓↓↓↓↓↓↓↓↓↓↓
PLEASE SCROLL DOWN TO
"FILED UNDER"
CLICK ON ANY OF THOSE TOPICS TO TAKE YOU TO SIMILAR POSTINGS
Posted by Donna Calvin — Saturday, September 08, 2012
Please share this Watchwoman post on Facebook, Linkedin, Google+1, Twitter to all your friends.
Click "Like", Share, and Leave Comments.
Visit Word Warriorette, a free Yahoo Group, and subscribe to be notified (one email a day) of new posts on Watchwoman.
http://groups.yahoo.com/group/WordWarriorette/
DISCLAIMER: Beliefnet puts paid advertisements on "Watchwoman on the Wall" blog site including some that would never be approved of by the King James Bible, Pastor Ernie Sanders of Doers of the Word Church, What's Right-What's Left Radio Ministry, the Voice of the Christian Resistance, Geauga County Right to Life and Donna Calvin. We at www.WRWL.org do not condone, endorse, adhere to, practice or believe in many of the topics and some of what other bloggers promote or their religions at Beliefnet. However, Mrs. Calvin has no control of what Beliefnet displays. She blogs at Beliefnet because she is in the missionary field ministering to true believers posting articles and commentaries informing pro-life, conservative Christians of recent anti-Christian acts and hostile legislation to God's Agenda and His Will for the world. Hopefully, unbelievers will read these along with the salvation message of Jesus Christ as written in the Gospel of John, Chapter 3, according to the King James Bible, and be saved. A missionary must go into the unbelievers' territory to reach them. Her mission is to Proclaim Warning to a Nation that has forgotten their Lord and Savior Jesus Christ, the only Truth, the Life, and the only Way to the One God the Father. (Posted 09/08/12)
BEST OF THE BEST ON WATCHWOMAN
"Inspirational. Do you know for sure?"
http://blog.beliefnet.com/watchwomanonthewall/?p=4928
~†~