[Galatians 5:11]  And I, brethren, if I yet preach circumcision, why do I yet suffer persecution? then is the offence of the cross ceased.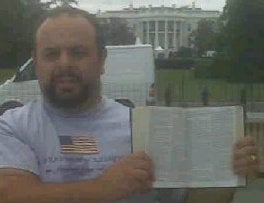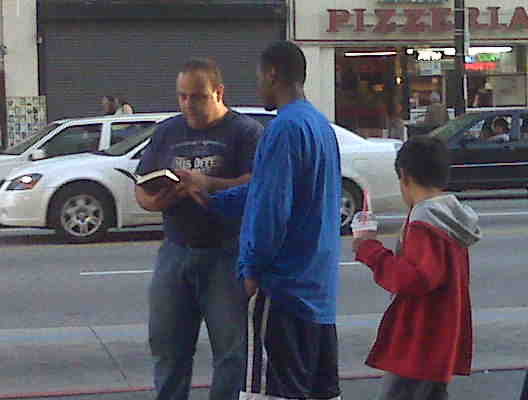 Watchwoman's Comments: Yesterday, Wednesday, July 11, I posted an item about Pastor Michael Salman and how he is being jailed for 60 days and fined over $12K, plus being put on probation for 3 years. I asked you to email the Phoenix city officials expressing your disgust and consternation at their actions of caving into the demands of a neighbor who is more interested in his own concerns than that of Jesus Christ and saving the lost. Salman's neighbor has worked up the people in the neighborhood by telling everyone about Pastor Salman's tainted and raggedy past that included deeds evil enough to warrant Salman a prison sentence (which, glory be to God, turned Salman's life around from something evil and decrepit into something good – he got saved in prison, was so grateful to be forgiven for all his evil deeds, that he became a pastor and a sold-out servant of the LORD). Alas, like so many today in America, the self-absorbed neighbor developed a mob-mentality in the neighborhood and got 60 other sheeple to sign a petition to never allow Pastor Salman to worship Jesus Christ on his own property with his own wife, his own six children that included his own friends and his own extended family. I promised you that I would post today a short video message by Pastor Salman so that you could better decide for yourself if he is a religious whacko who needs to be imprisoned or if he is just another Christian like yourself who is on fire for the Lord and set on obeying The Great Commission. In my comment yesterday, I wrote, "Just remember, today it is Pastor Salman, tomorrow it could be your Pastor, and this could be you the next day! The hostility towards Christians is mounting daily and it's mounting exponentially! The longer Obama and his crew of sodomites and Christian-haters are in power, the more evil and bolder they are becoming! If we Christians don't take action now, tomorrow it will be too late. If you don't like the thought of sleeping on a thin mattress cot with an open toilet in your cell, you had better take action now before you won't be able to!" ▬Donna Calvin ▬ Thursday, July 12, 2012
Here is the short video.
__________________________________________________________
Here are the Phoenix City Officials email address…and a sample email that my good friend Joe Clarke composed on his blog at www.joeclarke.net
__________________________________________________________
mayor.stanton@phoenix.gov; council.district.1@phoenix.gov; council.district.5@phoenix.gov; council.district.2@phoenix.gov; council.district.6@phoenix.gov; council.district.3@phoenix.gov; council.district.7@phoenix.gov; council.district.4@phoenix.gov; council.district.8@phoenix.gov
[Note – Depending on your email program, you might have to change the semi-colon separators ; to a comma , ]
SAMPLE EMAIL
Dear Honorable Member Of Phoenix Government:
I am disgusted after reading the national reports about Phoenix, Arizona jailing and fining a Christian minister for having worship services in his home, where 30 or 40 Christians could gather, just as much as his neighbors could have regular poker parties – on their private property.
According to news reports, you have demanded that Pastor Salman apply for "dozens" of city permits before he be allowed to worship on his property. These actions performed by Phoenix – including the jailing and fining of the minister – are certainly a blemish, a stain, and shameful.
(Reword to fit your own experience) I have been to Phoenix, once, and have friends in the area, and I will avoid doing business with, or traveling to Phoenix for this outrageous action. And, I notice that you have just proudly given some sort of extra benefit to gay partners, as well as display, in your local museum, a city sponsored art exhibit titled, "Day Of The Dead" – how fitting.
Sincerely,
Your Name
Address
City, State Zip
Phone No.
__________________________________________________________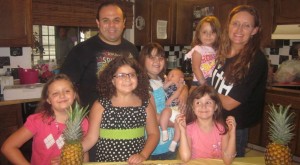 Related Watchwoman Links – Pastor Salman – Phoenix AZ – If links do not work, copy and paste
Christian Fined & Sentenced to 60 Days in AZ Over Home Bible Studies
http://blog.beliefnet.com/watchwomanonthewall/?p=17259
TAKE ACTION: Email Phoenix Gov't For Jailing/Fining $12,000 Home Church Pastor Salman (contact info)
http://blog.beliefnet.com/watchwomanonthewall/?p=17286
Is Pastor Salman an offensive Christian that deserves prison? (You decide)
http://blog.beliefnet.com/watchwomanonthewall/?p=17339
↓↓↓↓↓↓↓↓↓↓↓↓↓↓↓↓↓↓↓↓↓↓↓↓↓↓↓↓
PLEASE SCROLL DOWN TO
"FILED UNDER"
CLICK ON ANY OF THOSE TOPICS TO TAKE YOU TO SIMILAR POSTINGS
 ~†~
Posted by Donna Calvin — Thursday, July 12, 2012
~†~
Please share this Watchwoman post on your Facebook page, Linkedin, Google+1, Twitter to all your friends.
Please click "Like", Share, and Leave Comments. 
Visit Word Warriorette, a free Yahoo Group, and subscribe to be notified (one email a day)
of new posts on Watchwoman.
http://groups.yahoo.com/group/WordWarriorette/
DISCLAIMER: Beliefnet puts paid advertisements on "Watchwoman on the Wall" blog site including some that would never be approved of by the King James Bible, Pastor Ernie Sanders of Doers of the Word Church, What's Right-What's Left Radio Ministry, the Voice of the Christian Resistance, Geauga County Right to Life and Donna Calvin.  We at www.WRWL.org do not condone, endorse, adhere to, practice or believe in many of the topics and some of what other bloggers promote or their religions at Beliefnet.  However, Mrs. Calvin has no control of what Beliefnet displays.   She blogs at Beliefnet because she is in the missionary field ministering to true believers posting articles and commentaries informing pro-life, conservative Christians of recent anti-Christian acts and hostile legislation to God's Agenda and His Will for the world.  Hopefully, unbelievers will read these along with the salvation message of Jesus Christ as written in the Gospel of John, Chapter 3, according to the King James Bible, and be saved.  A missionary must go into the unbelievers' territory to reach them.  Her mission is to Proclaim Warning to a Nation that has forgotten their Lord and Savior Jesus Christ, the only Truth, the Life, and the only Way to the One God the Father.
Read more: http://blog.beliefnet.com/watchwomanonthewall/?p=4928
~†~
~END~