'We Must Repeal the Stand Your Ground Law': Jesse Jackson Tips His Hand After Zimmerman Arrest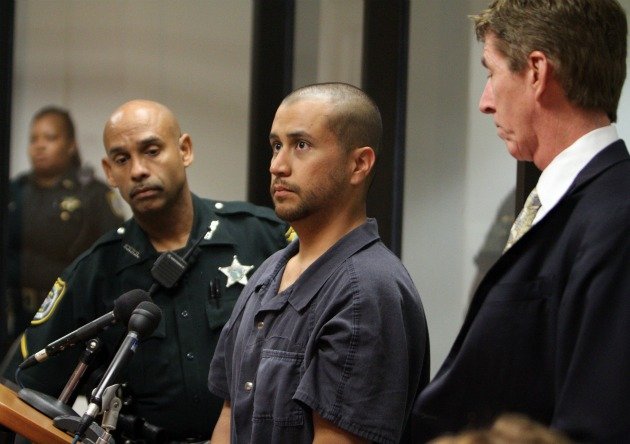 George Zimmerman hasn't even been in jail for a single day and hasn't been found guilty of anything yet (in fact, his trial hasn't even started), yet Jesse Jackson is already trying to use Zimmerman's shooting of Florida teen Trayvon Martin to push a fondly cherished wish of left-of-center Floridians. That is, he's trying to use the case as a pretext to repeal the "Stand Your Ground" law, which some observers have blamed for Martin's death at Zimmerman's hands.
Laura Flanders of the Nation has video and the full quote in a short blog post:
George Zimmerman was behind bars Wednesday night, forty-five days and countless rallies after he went free after shooting unarmed high school junior Trayvon Martin in a Sanford, Florida, gated community. Zimmerman now faces the possibility of life in prison, but the Reverend Jesse Jackson, who has led some of those rallies, says that the mobilizing shouldn't end.

"When Rosa Parks was arrested [for refusing to go to the back of the bus], if we had focused on the bus driver and not on the states' rights law, we would have missed the point….  We must not just settle for Zimmerman, we must repeal the Stand Your Ground law."

As luck would have it, Reverend Jackson and I were both at Ohio University as the news from Florida came in. Here's what he had to say.

The internal logic of Jackson's statement, comparing the case of the Montgomery Bus Boycott to the case of Trayvon Martin, might not be fully consistent with either. The bus boycott was enacted in order to protest a specifically racist policy, whereas the Stand Your Ground law applies with equal force to whites and blacks, and has no alleged racial motivation behind it. Moreover, Rosa Parks did not die as a result of the bus policy, nor were the bus company employees ever charged with a crime. Either way, it's not clear that the shooting of Trayvon Martin is indicative in any way of a wider trend of racially motivated violence. In fact, it appears to be an isolated incident, which would make it just the opposite.
Is Reverend Jackson distracting from his own cause?
Read More: http://www.theblaze.com/stories/we-must-repeal-the-stand-your-ground-law-jesse-jackson-tips-his-hand-after-zimmerman-arrest/
↓↓↓↓↓↓↓↓↓↓↓↓↓↓↓↓↓↓↓↓↓↓↓↓↓↓↓↓↓↓↓↓↓↓↓↓↓↓↓↓↓↓↓↓↓↓↓↓↓↓↓↓↓↓↓↓↓↓↓↓↓↓↓↓↓↓↓↓↓↓↓↓↓↓↓↓↓↓
SEE RELATED WATCHWOMAN POSTS:
↓↓↓↓↓↓↓↓↓↓↓↓↓↓↓↓↓↓↓↓↓↓↓↓↓↓↓↓↓↓↓↓↓↓↓↓↓↓↓↓↓↓↓↓↓↓↓↓↓↓↓↓↓↓↓↓↓↓↓↓↓↓↓↓↓↓↓↓↓↓↓↓↓↓↓↓↓↓
If the following links do not work, just copy and paste the link into your browser.
 ~†~
Posted Friday, April 13, 2012 by Donna Calvin
~†~
Please share this Watchwoman post on your Facebook page, Linkedin, Google+1, Twitter to all your friends, Please click "Like", Share, and Leave Comments. 
Visit Word Warriorette, a free Yahoo Group, and subscribe to be notified (one email a day) of new posts on Watchwoman.
http://groups.yahoo.com/group/WordWarriorette/
~†~
DISCLAIMER: Beliefnet puts paid advertisements on "Watchwoman on the Wall" blog site including some that would never be approved of by the King James Bible, Pastor Ernie Sanders of Doers of the Word Church, What's Right-What's Left Radio Ministry, the Voice of the Christian Resistance, Geauga County Right to Life and Donna Calvin.  We at www.WRWL.org do not condone, endorse, adhere to, practice or believe in many of the topics and some of what other bloggers promote or their religions at Beliefnet.  However, Mrs. Calvin has no control of what Beliefnet displays.   She blogs at Beliefnet because she is in the missionary field ministering to true believers posting articles and commentaries informing pro-life, conservative Christians of recent anti-Christian acts and hostile legislation to God's Agenda and His Will for the world.  Hopefully, unbelievers will read these along with the salvation message of Jesus Christ as written in the Gospel of John, Chapter 3, according to the King James Bible, and be saved.  A missionary must go into the unbelievers' territory to reach them.  Her mission is to Proclaim Warning to a Nation that has forgotten their Lord and Savior Jesus Christ, the only Truth, the Life, and the only Way to the One God the Father.
Read more: http://blog.beliefnet.com/watchwomanonthewall/?p=4928
~†~