As I mentioned in an earlier blog post, green tea is one of my favorite dietary ingredients for younger-looking skin, hair and nails. Green tea contains a number of antioxidant phytochemicals, particularly epigallocatechin-3-gallate (EGCG). Numerous cell culture and animal studies have suggested that green tea and its antioxidants can have beneficial effects on skin appearance; however, not that many studies have been done to date in human volunteers and those that have been done typically include just a few volunteers.
A study published in the Journal of Nutrition just the other day examined the possible benefits of drinking a beverage containing green tea antioxidants on skin protection and appearance [1]. For this study, 60 female volunteers were asked to drink a control beverage containing no green tea or a beverage containing 1,402 mg of green tea antioxidants (catechins) daily for 12 weeks. The investigators assessed skin appearance and structure at the start of the study, after 6 weeks, and again at the end of the study. The results of this study showed that individuals drinking green tea daily for 6 weeks showed a 16% reduced skin redness after simulated sun exposure. Redness after simulated sun exposure was reduced even more (by 25%) after drinking the green tea beverage for 12 weeks. Drinking green tea was also shown to improve skin elasticity, roughness, and hydration. Overall, this study showed that drinking green tea can protect one's skin from exposure to the sun's UV rays and can improve the overall skin appearance.
It is this kind of medical research that keeps green tea towards the top of my list of favorite dietary beauty ingredients. Unfortunately, green tea and other dietary ingredients often don't have an immediate impact on the appearance of skin, hair or nails. Research continues to suggest that what we eat and drink can have true beauty benefits, but we typically have to be patient to obtain the full benefits of these dietary ingredients. This is why using an inside-out approach to achieving younger looking skin, hair, and nails is the best approach. Many topically applied creams and lotions can provide both quick and long-term benefits, which make them an ideal complement to dietary beauty ingredients that nourish your skin from within and provide maximum benefits.
Remember that our true beauty starts inside!
Please "LIKE" the Facebook® button, email questions to Doc@DrTabor.com, and post a Comment.
Healthy Regards,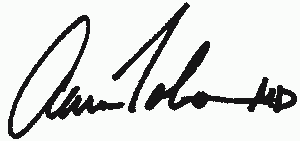 Aaron Tabor, MD
Diet, Anti-Aging, and Nutritional Cosmetic Expert
Author of Dr. Tabor's Diet and FIGHT NOW: Eat & Live Proactively Against Breast Cancer.
Learn more about Dr. Tabor's diet and anti-aging research at www.DrTabor.com.
Reference:
Heinrich U, Moore CE, De Spirt S, Tronnier H, Stahl W. Green tea polyphenols provide photoprotection, increase microcirculation, and modulate skin properties of women. Journal of Nutrition 2011; First published online April 27, 2011; doi: 10.3945/jn.110.136465.