The idea that food or components of food can support healthy-looking skin has literally been around for ages. More and more research has shown the importance of diet choices on overall health, including skin health. Over the last few years there has been a surge in the interest of foods and food ingredients for healthier appearing skin. This renewed interest has been termed nutritional cosmetics, or nutricosmetics, to reflect the impact of nutrition on beauty and skin health. Unfortunately, research in this area is still in its infancy with limited research in human subjects. Nonetheless, studies are being done and more are likely on the horizon.
A new skin nutrition study, published online ahead of print in the British Journal of Nutrition, is one such study [1]. For this study, researchers measured skin hydration, surface lipids, skin elasticity and wrinkling in over 700 Japanese women. Differences based on dietary habits were determined by evaluating usual eating patterns with a food frequency questionnaire. The researchers noted that:
Higher dietary intake of total fat, saturated fat, and monounsaturated fat was associated with improved skin elasticity.
Decreased skin wrinkling around the corners of the eyes was observed in women with higher intakes of green and yellow vegetables.
After adjustment for intake of green and yellow vegetables, higher levels of saturated fat were associated with worse skin wrinkling.
These are fascinating results that provide additional information on the benefits of a healthy diet for skin health and appearance. While most of the studies to date focus on specific ingredients or components of food, this study examined the impact of actual diet on skin health. Vegetables, including green and yellow vegetables, are rich in a number of vitamins and antioxidant phytonutrients that have been suggested to support healthy looking skin. Interestingly, fat intake was reported to provide some skin appearance benefits as well. However, it is important to remember that excess fat intake can negatively impact overall health. Further research into the actual benefits of these ingredients and foods will need to be conducted before they become widely accepted. Nonetheless, research is underway and some of the more promising ingredients appear to be those backed by scientific studies.
Some of my favorite ingredients include astaxanthin, tocotrienols, green tea, kiwi seed, lutein, lycopene, and coenzyme Q10 since research supports their potential benefits for healthy-looking skin.
Remember that our true beauty starts inside!
Please "LIKE" the Facebook® button, email questions to Doc@DrTabor.com, and post a Comment.
Healthy Regards,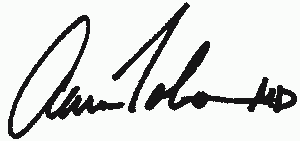 Aaron Tabor, MD
Diet, Anti-Aging, and Nutritional Cosmetic Expert
Author of Dr. Tabor's Diet and FIGHT NOW: Eat & Live Proactively Against Breast Cancer.
Learn more about Dr. Tabor's diet and anti-aging research at www.DrTabor.com.
Reference:
Nagata C, et al. Association of dietary fat, vegetables, and antioxidant micronutrients with skin ageing in Japanese women. British Journal of Nutrition 2010; 103:1493-1498.