We have probably all heard that carrots are good for our health, particularly for our eye health. This is primarily due to the very high levels of vitamin A and its natural precursor, beta-carotene, in carrots. In fact, a single cup of carrots has been reported to provide over 650% of our daily needs for vitamin A, which is simply amazing. In addition to being rich in vitamin A, carrots are a very good source of vitamins K and C, dietary fiber, and potassium.
While carrots are well known as a nutritionally rich, delicious-tasting vegetable that is good for eye health, few realize the possible benefits of carrots for healthy looking skin. Beta-carotene is a powerful antioxidant that scavenges oxidative free radicals and plays an important role in protecting plants from oxidative damage due to over exposure to sunlight [1]. Interestingly, beta-carotene may have the same function in our own skin. Dietary consumption of a beta-carotene or beta-carotene rich supplements were reported to result in the elevation of beta-carotene levels in the skin and a decrease in the skin's sensitivity to simulated sunlight [2, 3]. An analysis of several studies on the benefits of beta-carotene for skin appearance confirmed the results of this earlier study. The results of this analysis showed that dietary beta-carotene has a significant protective effect against sunburn and the longer beta-carotene was taken the greater the protective effects; however, beta-carotene's skin protective effects in this study were not seen until 10 weeks after adding it to the diet [4]. In addition to protecting the skin from sunburn, it has been reported that consuming a mixture of carotenoids (lutein, lycopene, and beta-carotene) improved skin density and thickness, while reducing scaling and roughness [5].
These recent studies demonstrate the skin health benefits of beta-carotene. Carrots are one of the richest sources of beta-carotene making them an excellent and healthy option for increasing one's beta-carotene intake. Making carrots and other beta-carotene rich foods part of your daily eating pattern is a smart, skin-healthy choice.
Remember that our true beauty starts inside!
Please "LIKE" the Facebook® button, email questions to Doc@DrTabor.com, and post a Comment.
Healthy Regards,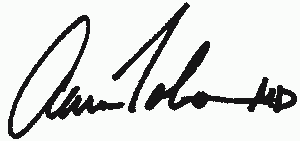 Aaron Tabor, MD
Diet, Anti-Aging, and Nutritional Cosmetic Expert
Author of Dr. Tabor's Diet and FIGHT NOW: Eat & Live Proactively Against Breast Cancer.
Learn more about Dr. Tabor's diet and anti-aging research at www.DrTabor.com.
References:
Stahl W, Sies H. Bioactivity and protective effects of natural carotenoids. Biochimica et Biophysica Acta 2005; 1740:101-107.
Stahl W, Heinrich U, Jungmann H, Sies H, Tronnier H. Carotenoids and carotenoids plus vitamin E protect against ultraviolet light-induced erythema in humans. American Journal of Clinical Nutrition 2000; 71:795-798.
Heinrich U, Gartner C, Wiebusch M, Eichler O, Sies H, Tronnier H, Stahl W. Supplementation with b-carotene or a similar amount of mixed carotenoids protects humans from UV-induced erythema. Journal of Nutrition 2003; 133:98-101.
Kopcke W, Krutmann J. Protection from Sunburn with b-carotene – a meta-analysis. Photochemistry and Photobiology 2008; 84:284-288.
Heinrich U, Tronnier H, Stahl W, Bejot M, Maurette J-M. Antioxidant supplements improve parameters related to skin structure in humans. Skin Pharmacology and Physiology 2006; 19:224-31.