Healthy eating tips are an important way for many of us to develop better eating habits, which can result in better weight control for many of us. Maintaining a healthy body weight isn't just about dieting or losing weight, it is also about eating healthy and following good healthy eating tips is a simple way to get started in the right direction.
One of my favorite healthy eating tips is to eat blueberries, which are one of my favorite fruits. Not only are they a delicious fruit whose flavor ranges from sweet to tangy, but they also are nutritional and antioxidant powerhouses. It is these latter characteristics that make eating blueberries one of the best healthy eating tips.
Research studies have shown that blueberries are one of the most powerful foods in terms of antioxidant activity. This is because they are rich in antioxidants, particularly vitamin C, ellagic acid and anthocyanins. It is this high level of antioxidants that appears to be responsible for the many potential human health benefits of the blueberry. Because of this, adding blueberries to your diet is probably one of the better healthy eating tips you can adopt.
A new research study has reported that blueberries might support healthy weight loss and/or weight control. Using a cell culture system, researchers reported that greater amounts of blueberry antioxidants caused a greater inhibition of the fat content of fat cells. The highest dose of blueberry antioxidants reduced the lipid content of fat cells by 73%, while the lowest dose reduced lipid content by 27%. In addition to reducing the fat content of fat cells, blueberry antioxidants suppressed the growth and development of fat cells. These results provide more evidence to support eating blueberries as one of the best healthy eating tips you can follow.
In addition to being antioxidant powerhouses and potentially supporting healthy weight control, blueberries are nutrient rich. Blueberries are a good source of vitamin E and dietary fiber, while also being an excellent source of manganese and vitamin C. In fact a single cup of blueberries provides about 30% of the daily value of vitamin C, 20% of the daily value of manganese and over 15% of our daily dietary fiber requirements. All this comes at the low price of about 80 calories, making the blueberry an excellent choice if you are looking for healthy eating tips to improve your diet quality and support healthy weight loss.
These characteristics make blueberries enjoyable both on their own as a delicious snack or as a healthy part of your favorite recipe. Some of my favorite ways to eat blueberries is to add them to my breakfast cereal, mix them with yogurt, or blend them with my favorite Slim & Beautiful protein shake mix. No matter how you like to do it, eating blueberries remains one of the best healthy eating tips you can adopt as your own.
Remember that our true beauty starts inside!
Please "LIKE" the Facebook® button, email questions to Doc@DrTabor.com, and post a Comment.
Healthy Regards,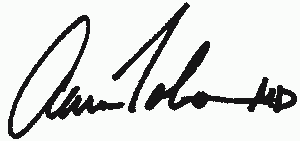 Aaron Tabor, MD
Diet, Anti-Aging, and Nutritional Cosmetic Expert
Author of Dr. Tabor's Diet and FIGHT NOW: Eat & Live Proactively Against Breast Cancer.
Learn more about Dr. Tabor's diet and anti-aging research at www.DrTabor.com.
Reference:
Moghe S, Juma S, Vijayagopal P. Effect of blueberry polyphenols on 3T3-F442A preadipocyte differentiation. FASEB Journal 2011; 25:583.7