Dermatologists and plastic surgeons want to treat the skin from the outside only, but working from the inside-out is the only way to do 100% to fight the visible signs of aging including fine lines and wrinkles. Nourishing what we can't see below the surface has a dramatic impact on what we see above the surface. It's this half of the battle that many women (and men) forget. Are you doing everything you can do?
There is rapidly growing interest in foods and dietary supplements that support healthier, better-looking skin, hair and nails for an "inside-out makeover" that doesn't rely on wrinkle creams. Because this is an exciting new field of research, I'm often asked what the best dietary ingredients are for younger-looking skin, hair, and nails.
Here are some of my favorite ingredients based on medical research…
Astaxanthin – Astaxanthin is a natural antioxidant found in blue-green algae. By protecting against photodamage from exposure to sunlight, astaxanthin might support smoother and firmer appearing skin.
Cocoa extract – Cocoa is rich in antioxidants and has been shown to have multiple benefits for the skin, including the support of firmer, smoother looking skin.
Coenzyme Q10 – dietary intake of coenzyme Q10 has been reported to reduce the appearance of wrinkles around the eyes. The benefits of coenzyme Q10 for skin appearance are likely due to multiple mechanisms of action including support of skin cell antioxidant health and support of the skin's underlying foundation.
Green-tea extract – Green tea contains a number of antioxidant phytochemicals including epigallocatechin-3-gallate (EGCG). It has been reported that green tea might support normal DNA health.
Lutein – lutein, found naturally in spinach, is important for good eye health. In addition to its important role in vision support, recent studies suggest that the antioxidant properties of lutein may support good skin health.
Lycopene – lycopene is a red plant pigment with antioxidant properties. Lycopene has been shown to support a healthier looking skin color. Tomatoes, watermelons, and pink grapefruits are all good sources of lycopene.
Olive Fruits – olives are rich in a number of active phytochemicals. Clinical research suggests that olive fruit extracts might promote antioxidant health and improve the appearance of aging.
Soy – both the protein and the isoflavones, have been used in numerous topical skin care products for years now. Recent studies have suggested that soy consumption might support healthier-looking skin, hair and nails by supplying high-quality protein and antioxidants needed for building and maintaining the appearance of such tissues.
Tocotrienols – Tocotrienols are a specific and potent form of vitamin E, a natural antioxidant. A combination of tocotrienols and astaxanthin has been reported to reduce appearance of fine wrinkles and discolorations while moisturizing the skin.
Vitamin C – in addition to its antioxidant properties, which have been reported to support normal skin health, Vitamin C is very important for normal collagen metabolism. Many fruits and vegetables are rich in vitamin C.
Remember that our true beauty starts inside!
Please "LIKE" the Facebook® button, email questions to Doc@DrTabor.com, and post a Comment.
Healthy Regards,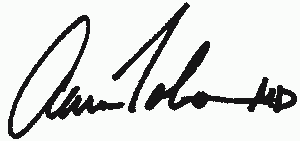 Diet, Anti-Aging, and Nutritional Cosmetic Expert
Author of Dr. Tabor's Diet and FIGHT NOW: Eat & Live Proactively Against Breast Cancer.
Learn more about Dr. Tabor's diet and anti-aging research at www.DrTabor.com. You can benefit from many of my favorite ingredients in my specially formulated beauty vitamin.