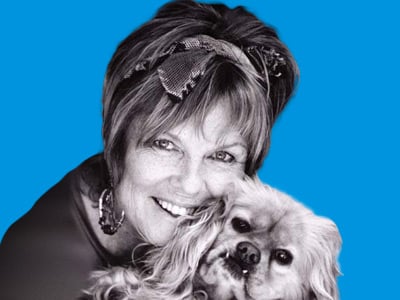 BJ Gallagher is an inspirational author and speaker. She writes business books that educate and empower, women's books that enlighten and entertain, and gift books that inspire and inform. Whether her audience is corporate executives, working women, or a group of college student, her message is powerful, positive, as well as practical. She motivates and teaches with empathy, understanding, and more than a little humor.
BJ's international best-seller, "A Peacock in the Land of Penguins" (Berrett-Koehler; third edition 2001), is now in 23 languages and has sold over 400,000 copies.
Her recent books include: "The Power of Positive DOING" (Simple Truths) and "If God Is Your Co-Pilot, Switch Seats" (Hampton Roads). Her new book, "Your Life Is Your Prayer" (Mango Publishing) will be out in April 2019.
BJ and her books have been featured on CBS Evening News, the Today show, Fox News, PBS, CNN, and other television and radio programs. She is quoted almost weekly in various newspapers, women's magazines, and websites including O the Oprah magazine, Redbook, Woman's World, Ladies Home Journal, First for Women, Time, Wall Street Journal, New York Times, Chicago Tribune, Hartford Courant, Denver Post, Los Angeles Times, Christian Science Monitor, Orlando Sentinel, Seattle Post-Intelligencer, and MSNBC.com, among others.
BJ also conducts seminars and workshops. Her clients include: IBM, Chevron, Nissan, John Deere Credit Canada, Volkswagen, Farm Credit Services of America, Raytheon, Marathon Realty (Canada), U.S. Department of Interior, Veterans Administration, among others.
BJ is the former manager of training and development for the Los Angeles Times, where she was responsible for management development, sales training, customer service seminars, diversity training, specialized programs for women, and the development of high potential managers.