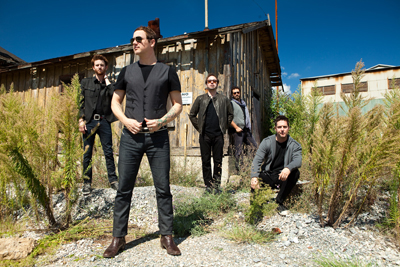 Who doesn't love free and new music?  Yesterday two of my favorite artists, The Gracious Few and Ben Folds, unleashed some new stuff on the internet.  Nothing major, two new songs, but hey new songs man!!  

The Gracious Few, which is made up of members of Live and Candlebox, treated fans to a free download of their track "Great Houses."  It is an acoustic track, which is a bit different from the band's typical brand of intense, classic rock inspired throw-down.  However, the vibe of the song is complemented by some dark saxophone and some sexy blues guitar work, not to mention Kevin Martin's outstanding vocals.  Seriously, thanks for the gift guys.  You can download it here!
The second treat is from Ben Folds, or should I say Ben Folds FIVE.  That's right, the boys are back!  The song is called "House," which I guess was yesterday's new music theme.  This is the first recording of the band since Folds became a solo artist, and it's simply just great to hear them together.  The song is a streaming promotion for NBC's The Sing Off, which is a great show that Ben is a judge on and which will be covered insanely on this blog.   I'll take it any way I can get it though!  Check it out here.
Makes me wonder what sort of awesome music today has in store, probably some more awesome songs about houses!