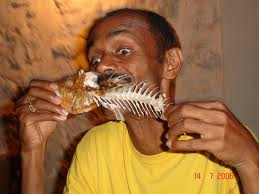 We all know that when you eat fish you will usually come across a bone or two no matter how carefully the fish has been filleted. We also know that the bones aren't digestible and should be spit out. Fish bones, in fact, can be dangerous; but that fact never kept me from eating and appreciating fish.
I often approach authors in the same way. I almost never agree with everything that I read. At times, I've found that I'm wrong and that what I rejected was a truth that I didn't want to accept. That is usually became of some pride or greed in my life. However, in reading, I simply spit out the parts with which I don't agree.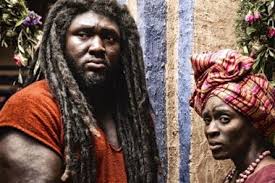 In watching the new TV series, The Bible, I've done a lot of bone spitting. In this way, I've thoroughly savored it. The entire Bible is being speed-enacted in 10 hours. When you condense 6,000 years of history into five segments of TV, there must be some distortions and misgivings.
I confess that portions of the enactments have made me laugh. When one of Lot's angelic visitors turned out to be a Ninja warrior, I roared with laughter as he whirled and spun with the ease and graceful moves of a Hollywood stunt man. In contrast, the Negro Samson wasn't nearly as unrealistic as the nearly blond Jesus. I'd always picture Samson as a slight man who gained his strength when the Spirit of God came on him. But that could because all my life I've been surrounded by extremely strong men who were short in statue.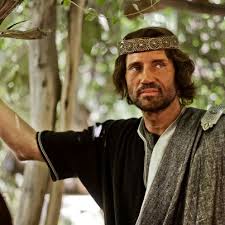 Yet, all in all, the series has been mind-bending to watch. A good friend said, "I've read the Old Testament many times but seeing it has made me think about things a bit differently. So many good men and women have been lured into sin by illicit sexual relationships." Another friend laments that men and women of God are still making the same mistakes and justifying them with the same lame excuses.
As the viewership has soared, I'm thankful for the non-Christians who are watching the series. However, I've seen the most impact on people who know the Bible and love the Lord. Nevertheless, there is a bit of fish-eating that must be practiced in the process.