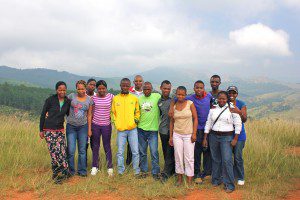 For the past year, HopeChest and AIM have partnered in creating the Swaziland Leadership Academy, a specific and intentional program designed to train Christian leaders from our CarePoints. Local leaders identify children from our CarePoints who qualify for this intensive discipleship and leadership training program. This story comes from the very first class of SLA students…the first 11 of what we hope will be hundreds to thousands of Swazi leaders who will commit themselves to godly leadership for Swaziland.
Stand up
They stood at the edge of Execution Rock, the last place countless prisoners had seen before falling to their deaths, overlooking the Swazi countryside. It was just a field trip, but these HopeChest/Adventures in Missions staff and 11 young people would soon experience a truly divine moment.
The youth were students of the Swaziland Leadership Academy, 11 promising kids selected from HopeChest CarePoints as up-and-coming leaders. The trip to this infamous and breathtaking spot would become one of the most powerful AIM Director of Swaziland Ministries Scott Borg had experienced.
"I shared with them the story of Jesus coming into Jerusalem…the Jerusalem lament…speaking out his dreams and heart for his people," Borg says. "I told them I wanted to hear their dream and hearts for their people."
Standing out is not typical in communal Swaziland. But Thokazani, the youngest of the bunch, and an orphan who had come up through the Mkhombokati CarePoint, could not help but speak his heart that day.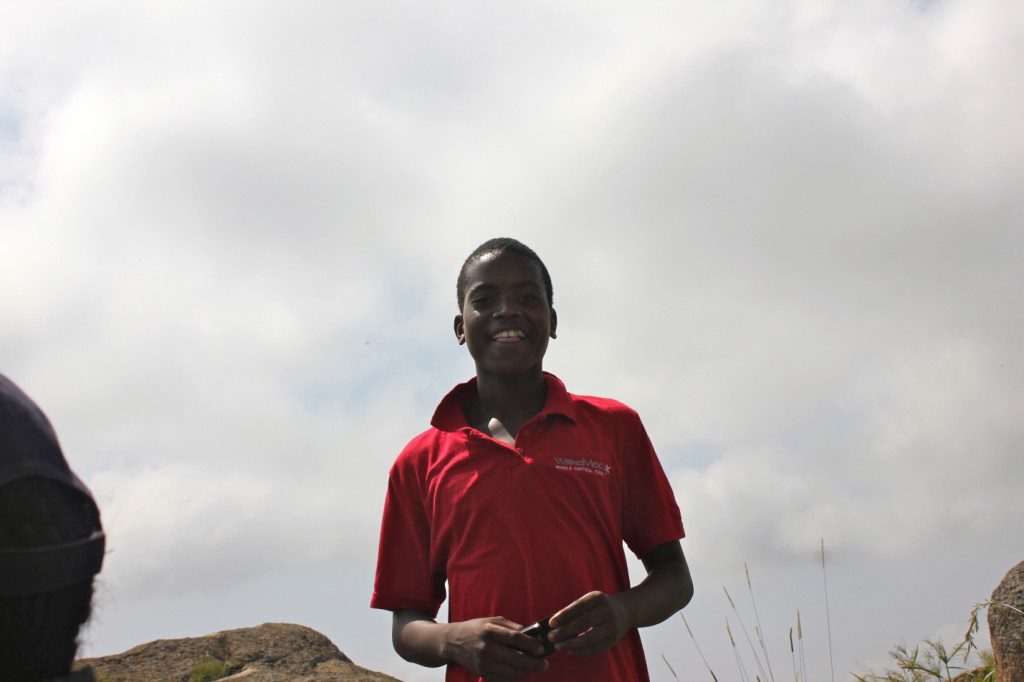 The young boy talked of Joseph and Moses, and how they had been chosen and equipped for leadership at the time God had ordained for them.
"And I believe God has put something in me that will rise up in leadership of my own people," Thokazani said.
Borg asked him to stand up. "I want you to shout it out to your country."
If standing out is hard for Swazis, standing up and shouting is even harder. The boy cleared his throat. He raised his arms.
He shouted.
"I believe God has put something in me that will rise up!"
The entire group was caught up in the moment, and Borg knew the power of his next words.
"Who else believes that?"
One boy's passion for change and purpose and hope inspired the rest, as several others stood with hands raised, shouting that same dream over their homeland.
"It was just really powerful," Borg says. "The echo of what they were shouting was coming back."
The group went into a time of prayer – not one of those churchy "you pray, then I pray, then he closes" prayers either.
They all prayed at once, in a chorus of earnest cries for Swaziland and for heavenly equipping. They ended with a song – "Jerusalem Lift up Your Voice and Sing"…substituting "Swaziland" in a declaration to their country.
One young lady led out in the singing. On the way down the mountain she began to cry, feeling the weight of what she had sung. "I know God has put something in me for leadership," she told Borg. "And I know it is going to be difficult."
Walking in the call
These young people are now in an intensive leadership training program in South Africa. The program lasts seven months, and will develop these promising and passionate youth into leaders of CarePoints, communities and nations. Children's HopeChest and AIM continue to dream of what this academy will accomplish for the glory of God.
"The point of the spear right now is this leadership academy," Borg says. He believes Africans are frustrated by corruption and lack of integrity in their leaders, and this academy will raise leaders of godly perspective and character.
"What's exciting is just to see the whole ministry mature, and to now see the effect of the CarePoints in the lives of the children who have been a part of the CarePoints for several years," Borg says. "You're starting to see a generation rise up.
That is to me something you only see when you invest over a long period of time."
The ongoing prayers and financial support of our faithful partners, sponsors and donors are what keep this academy and all Swazi CarePoints functioning. "I hope that people can see the little things matter and they accumulate over time," Borg says.
"You start bearing really good fruit if you keep at it."