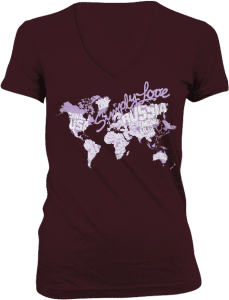 This weekend is your last chance to get a HopeChest T-Shirt. We're down to the final hours and want to make sure that you don't miss this opportunity.
HopeChest t-shirts make great gifts for Easter, graduation, Father's Day, or just because.
Each purchase provides food for orphans in Haiti, helps survivors of sex trafficking in Moldova, and enters you to win a free mission trip with HopeChest.
Remember, the store closes tomorrow, March 18, at midnight!
Don't delay! These shirts are only on sale for a few more hours. Head over to the HopeChest Store to get yours today!