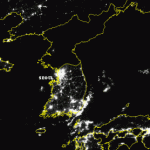 Last night this came across my Twitter…
@charlestlee Heart-broken by the news that the 31 North Korean refugees in China were sent back to NK. Hate injustice. Prayers go out to them.
For some background, "On February 2012, 30 North Korean refugees were arrested in China after escaping from North Korea. The Chinese government plans to forcibly send them back to North Korea shortly. History shows that refugees that are caught and returned often face harsh punishment or death."
How many? No one really knows how many refugees China has sent back to North Korea, but it could be "in the tens of thousands."
Charles, both a friend of mine and a tremendously innovative leader, organized an online protest campaign to fight this injustice.
Read more about #SaveMyFriend on Charles' Blog.
Words fail. To know that brave people who have escaped oppression will be returned to a certain death sentence (probably preceded by a fair amount of torture and hard labor) is excruciating to think about.
They are real people, subject to brutal injustice, who are now on their way to the darkest of final chapters.
What can you do? Charles has asked for three specific actions:
Take 30 seconds to sign & share our petition to Chinese authorities at www.savemyfriend.org
Tweet: Please #SaveMyFriend — sign savemyfriend.org
Share this blog post or the website on other social media platforms like Facebook, Google+, Tumblr, etc.
I will post more information as it is available from Charles. But take time today to pray for those refugees, and all who are in the grip of injustice.