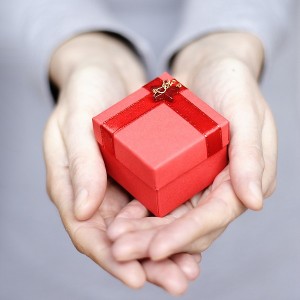 Christmas 2011 will not be, as the song assures us, "the most wonderful time of the year."
But for those who still have work and homes, enough to eat and warm clothes to wear in the depths of winter, it can be the most wonderful opportunity of the year – to reach out to our fellow humans.
On Sunday, Pope Benedict XVI spoke in a working-class parish of Rome and acknowledged this will be an especially tough holiday season for many. America, and many other nations struggle with the continuing economic recession. Joblessness remains unabated, and many are reaching the end of unemployment insurance checks which sustained them after they lost jobs.
The Holy Father told his flock that they could still have a happy holiday, if they remembered its true purpose – and that is not gift giving. Real joy at Christmas, he said, comes from something far deeper . . . from foundational, sustaining faith.
The miracle of Christmas is its potential for turning human nature on its head; turning our interests inside-out, from grasping to giving, from "I've got mine" to "what do you need?"
We have no little grandchildren to spoil, my wife and I. (That may someday soon change, but that's how it is for now). But this time of year, we "adopt" some, anonymously, through our church. These are kids from families struggling in these tough times, when a roof and food are hard enough to swing, let alone getting something for kids at Christmas.
My wife and I, and many others, take on Santa lists from mothers and dads gathered through our church's benevolence ministry. No one ever knows where the gifts come from, which is a big part of the fun; this also guards the dignity and pride of the families involved.
Last year, we had a ball buying for two boys; this year, it's a 4-year-old girl. There was that particular doll; a warm coat, hat and gloves; snow boots; shoes; some tops and pants. We imagine what it might be like for her when she sees the packages under the tree, and the joy her mom and dad may have on Christmas morning, seeing her excitement.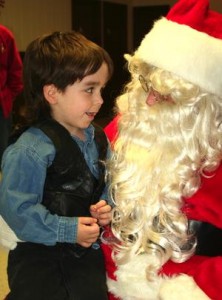 Imagination is enough for me. You see, I was once one of those kids, receiving a Christmas from strangers who cared about me, and other boys and girls from families fallen on hard times.
I was 8 years old that Christmas, living in a small, rundown house in Yakima, Washington, with the preacher parents and my mentally-disabled sister. Dad was out of work, though he walked many miles every day knocking on doors, asking for anything he could find. Mom worked two waitressing jobs, and her tips kept us fed as we ate in the kitchen, fighting off the winter cold by firing up to stove and leaving the oven door open to heat the room.
There would be future Christmases where my parents, both working then, would shower my sister and I with gifts. But this particular Christmas looked dim – until the Shriners, a fraternal order associated with the Free Masons, put on their program for the area's low-income kids.
It was held in a high school auditorium. There was music, a magic act and then Santa for us all. Each of us got candy, fruit and other snacks, and a huge, two-foot-long stocking stuffed with toy cars, plastic soldiers, and other gadgets and assorted gewgaws. Along with a ventriloquist dummy I'd asked for – a broken-down castoff loving restored and repainted by my Dad during several, secret sessions in the tiny basement of our rental home – it made for a great Christmas.
I will never forget that. Now, 50 years later, I understand. And I'm convinced that the pure joy of this timeless Christmas transaction just has to be greater on the giving side of the equation.
And that, when you think about it, is a God thing.
Makes sense, then, that it comes part and parcel with celebrating the birth of that innocent child who gave us all He had.