Indeed, I count everything as loss because of the surpassing worth of knowing Christ Jesus my Lord. For his sake I have suffered the loss of all things and count them as rubbish, in order that I may gain Christ (Philippians 3:8).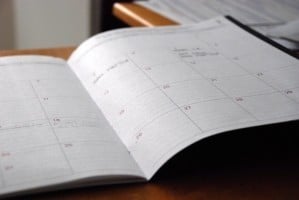 Our last blog post discussed Jesus' approach to purging or pruning things that do not bear fruit in our lives. Today we'll look at Paul's strategy.
Again, it is a simple one, for our Gospel is always simple, unless we muddle it up with our own interpretations. Paul's pruning process asks one question: does this activity/object/relationship enhance my intimacy with Jesus and His anointing on my life? If the answer is no, then in the garbage bin it goes. Anything we give up in order to know Jesus is well worth the sacrifice.
If there is a relationship in your life that leaves you with less peace and more agitation, then consider changing the nature of that relationship. If there is an activity that might be of interest at the time, but afterwards leaves a sour taste in your mouth, throw it in the trash bin.
If we want to take seriously our commitment to making Jesus the Lord of our lives, we have to be ready to discard everything that doesn't enhance His Lordship.
Take time in this new year to evaluate your rhythms, schedules, habits, and literal stuff asking Paul's question: does this enhance my intimacy with Jesus? If not, get rid of it. You probably won't miss it one bit!
Father,
You are my Father, and I come to You for Fatherly advise. You are all-wise, all-knowing, and all-loving, as well as all-powerful. What a wonderful Resource of everything I need!
Abba, would you grant me wisdom as I reevaluate my life and my goals in this new year? Would you please help me to see things I am currently blind to? Would you give me a keen sense of self-awareness to know the things that are holding me back from truly knowing You and Your Son, and from fully enjoying the Spirit's life that lives within my spirit?
I need Your wisdom. Thank You that You invite me to ask for this. I want to rid of my life of anything that does not promote intimacy with You. I receive this wisdom in faith, not wavering a bit, for I know Your character: You are the best of Fathers, and I count on You for advice and direction. My ears are open. Lead me with Your still, small voice. Lead me with the peace that You give–or don't give. Lead on; I will follow.
Give me courage to toss anything and everything that doesn't enhance Your presence of joy in my life. Even if this means spending less time with nominal Christians and more time with those who don't even know You exist so that I can bring Your simple gospel of love to them.
Give me grace to throw out anything in my theology that isn't True, any theology that does not require faith, any theology that says You are anything but Good!
Give me courage to dispose of appointments in my schedule that impact my faith negatively. I say, "Yes" to You and, "No" to everything else.
I am all Yours, God.
In Jesus' Name
Amen
Photo on Foter.com