"Every tree.. that does not bear good fruit is cut down and thrown into the fire" (Matthew 3:10).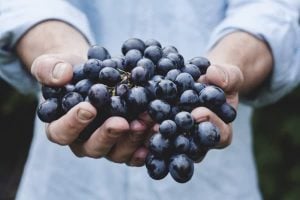 The New Year motivates us to reorganize, re-energize, and de-clutter our lives and our spaces. There are several excellent approaches we can take:
There is the Kon-Mari method, a global sensation, developed by Marie Kondo, Japanese organizational expert. This method, in a nutshell, encourages us to keep items if–and only if–they "spark joy".
There is the Fly Lady method, which instructs us to spend 15 minutes every day de-cluttering a zone of your house.
There is the Minimalist Approach, which seeks to limit the number of items we own, down to a very few pieces.

There are lists of questions we can ask ourselves, such as, "Have I used/worn this in the past year?" If not, out it goes.
We'd like to suggest that Jesus had a de-cluttering method that will work for not only our lives but also our spaces. You could call it, "The Life-Changing Miracle of Following Jesus."
The Fruit Test
Jesus explained his process of pruning in Matthew 3. You can use His method by simply asking yourself this question: does this activity or thing bear good fruit? That is to say, does it enhance my ability to live out the life Jesus lived, doing the things He did? Those things are spelled out throughout Scripture. Here is one rather comprehensive list:
The Spirit of the Lord God is upon me, because the Lord has anointed me to bring good news to the poor; he has sent me to bind up the brokenhearted, to proclaim liberty to the captives, and the opening of the prison to those who are bound, to proclaim the year of the Lord's favor… (Isaiah 61: 1,2a)
If something does not pass the fruit test, get rid of it! Whether it's a relationship, object, activity, or commitment.
After spending time with someone, if you leave with a bad taste in your mouth, like the fruit you've partaken of in the relationship hasn't been helpful or edifying, limit your time with that person. Perhaps you're more prone to gossip with that person, or complain, or speak negatively. Maybe the activities you gravitate to with that person do not elevate your desire to follow after the things of God. In those cases, get your ax out and consider doing some serious pruning for the sake of your heart and soul health.
Maybe you have an activity in your life that doesn't propel you towards the goals God has given you. Weigh out your habits and commitments against this criteria: does this bear fruit?
The fruit we bear isn't for ourselves as much as it is for others. So another way to ask this question is, is this item/activity/relationship helpful for the people around me that I want to impact. Use this barometer for all your activities: Netflix, social media, social commitments, even books you read. There's just not enough time in life to waste on fruitless living. Begin to embrace the life-changing art of following Jesus.
Pray with us for a fruitful New Year.
Father,
Help me to comb through all the areas of my life and ask myself the tough question: does this bear fruit? I want to be fruitful, Lord. I want the fruit of my life to be ripe and rich and ready for anyone who needs it.
Give me wisdom to prune my life, to de-clutter things that don't bear fruit and focus only on those things that do.
Fill me with love, joy, peace, patience, kindness, goodness, faithfulness, gentleness, and self-control. Let my life be heavy with it, always in season, always ready to sustain others. In doing so, I will be sustained myself, and I will grow in all those qualities with Your help. I want a fruitful life to be the hallmark of my life!
In Jesus' Name
Amen
Photo on Foter.com