Life is a journey. Everyday you wake up you are filled with choices. Each choice you make has a direct affect on what you will experience from moment to moment and all throughout your life.  Some people choose to be kind, others choose to be not so kind. Some choose to be strong  in spirit, others not so much. What ever the choice, the choice itself is a powerful tool and serves as the determining factor in the outcome of your life.  Eat, pray, and love, are three powerful tools that can be used to assist you in making the right choices for a more successful life.
Eat – Matthew 4:4:  Man shall not live by bread alone but by every word that proceeds out of the mouth of the Lord
Pray – 1 John 5:14-15:  And this is the confidence which we have before Him, that, if we ask anything according to His will, He hears us. And if we know that He hears us in whatever we ask, we know that we have the requests which we have asked from Him.
Love –  Romans 8:37-39:  No, in all these things we are more than conquerors through him who loved us. For I am sure that neither death nor life, nor angels nor rulers, nor things present nor things to come, nor powers, nor height nor depth, nor anything else in all creation, will be able to separate us from the love of God in Christ Jesus our Lord.
Life is so complex. You never know what a day will bring neither do you know what your life will consist of.  To say, "man shall not live by bread alone" empowers you to dig deeper into your faith and be open to the possibilities of something far greater then your everyday routine.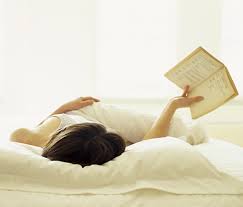 It is a known fact that millions of people are searching for a higher purpose in life.  They are lost within the choices of everyday living, and feel hopeless no matter the greatness of their accomplishments.  Joy, true joy and happiness comes from understanding who you have been created to be and in believing that your choices everyday are leading you closer to that purpose.  Regardless of the sacrifice, you are determined to make a difference and create opportunity for others to make a difference as well.  You listen with intent to follow God's divine plan and in listening you develop the character for living a successful and very wealthy life.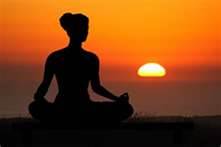 Daily prayer is an awesome way to get your power back.  Through prayer you are empowered with the strength needed to be more then great.  You are equipped with fuel for your faith to persevere and are empowered to believe.  Prayer helps you to focus and centers your thoughts toward a higher objective.  That objective or goal is purpose, and having purpose gives you a competitive advantage when you need to remember the reason for your choices.
Love is the universal language for peace.  It is your most valuable tool for success. Love fuels your passion for purpose and success in life.  It energizes you and brings balance.  Love never fails, and in knowing this you will always possess the tools you need to succeed.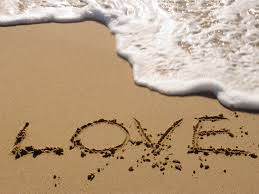 Allow the music of Christian band "Building 429" bring hope to your day and inspire you to make right choices toward a more successful life today.  Article by: Christian Music Artist: Shonna Stallworth, www.shonnasound.com