"We are facing the nightmare of genocide of our people in a final attempt to erase our culture and society from the face of the earth."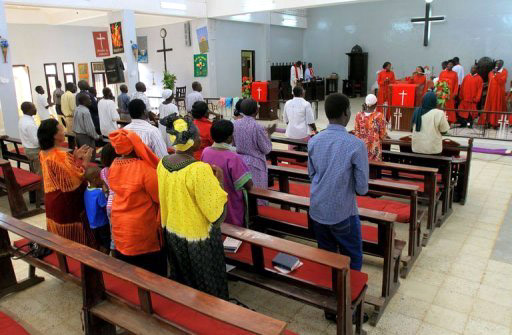 That's the warning of African Episcopal Bishop Andudu Adam Elnail in northern Sudan's Nuba Mountains. His warning is echoed by Operation Broken Silence.
"Due to the ongoing, targeted attacks against civilians in the South Kordofan region of Sudan," says the Nashville-based group, which is dedicated to raising awareness to international issues, "a new genocide is beginning to be committed by government of Sudan forces and their proxy militias.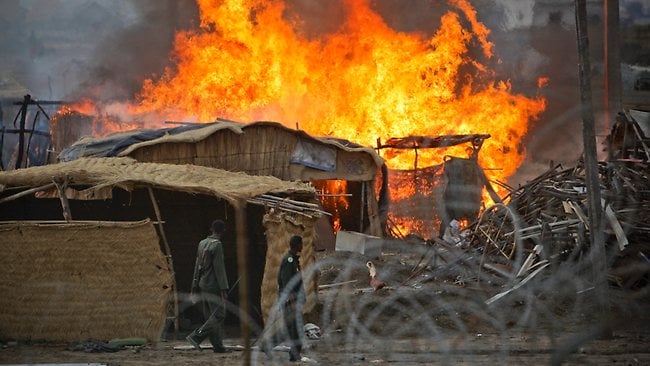 The African nation of Sudan is scheduled to split in two on July 9. Supervised by international peacekeepers, the Christian and anmist south is seceding from the Muslim north.
Violence has broken out in the Nuba Mountains, home to many Christians, which will remain under the control of the Muslim North.
"The situation in Nuba Mountains is beyond imagination, almost all the buildings in the town were destroyed, and all the churches in the town in Kadugli are either burned or looted," reports Gabriel J. Waddell of the Assist News Service, a British advocacy group.
In January, 2011 southern Sudan voted overwhelmingly to secede from the north. The result has been to plunge the country back into turmoil as the north and south struggle to maintain power over oil-rich and strategically important disputed borders.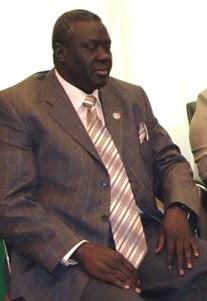 Bishop Elnail, who heads the Episcopal Diocese of Kadugli, says Christians are being forced out of the area by armed soldiers and militia.
"Christians have been forced to bear the brunt of the violence," reports Waddell. "The state of South Kordofan is right on the disputed border, and the capital city of Kadugli has been razed." He cited a letter from a Christian pastor in Kadugli:
"My house was looted, and all my belonging were taken away. Fortunately enough I was [not in town when the fighting started]," reads the letter. "Continue to pray with us for the humanitarian needs of the civilians who are now in the open without basic human necessities."

"I write to inform you, friends and partners, that a fight between SPLA and government Army has erupted since last Sunday, and as a result of air bombardment, shelling and looting the town now is in ruin. Civilians are evacuated to a place outside the town, but even there they are not safe and we are informed that some people were picked by armed people and killed. Most of the houses are demolished and looted and many civilian are killed. All churches are either burned or looted… The situation is escalating.

"The situation in Nuba Mountains is beyond imagination, almost all the buildings in the town were destroyed, and all the churches in the town in Kadugli are either burned or looted.
"As Sudanese tanks and artillery move in," reports the Christian Post, "hundreds of thousands are fleeing their homes. UN officials and eyewitnesses escaping the bloodshed tell of elders being executed by the Sudanese Army and bombing campaigns that have destroyed churches and homes."
The Muslim north has ordered United Nations peacekeeping mission out, prompting serious concerns that atrocities will spiral unchecked across the area.
"This is a war of domination and eradication, at its core it is a war of terror by the government of Sudan against their people," says Bishop Elnail.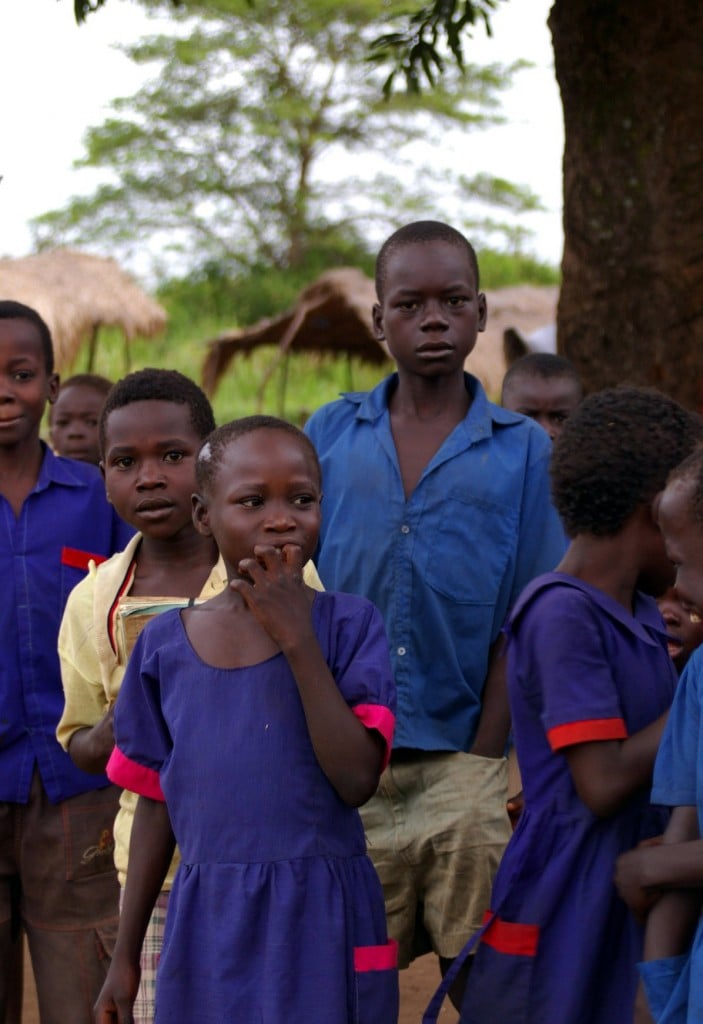 President Omar al-Bashir has declared the Muslim north will be ruled by Islamic shari'a law after July 9. Elnail said that al-Bashir's refusal to recognize the legitimate presence of the Christian minority in the North is a "declaration of their determination to also end the remembrance of our Christian heritage that dates back two thousand years."
The Episcopal Church of Sudan says the Sudanese government's indifference to the plight of Christians "has led to an atmosphere where brutal attacks have become the norm. Two glaring examples of the situation in Sudan were highlighted last week as a Christian woman in one of the refugee camps was arrested on charges of 'evangelizing' to Muslims."
"In Darfur Region in northwestern Sudan, Hawa Abdalla Muhammad Saleh was arrested on May 9 in the Abu Shouk camp for Internally Displaced Persons in Al-Fashir, capital of North Darfur state, sources said.

"Abdalla has yet to be officially charged, but authorities have accused her of possessing and distributing Bibles to others in the camp, including children. Sources said she could also be tried for apostasy, which carries the death sentence in Sudan.

"Abdalla has been transferred to an unknown location in Khartoum, sources said, adding that they fear she could be tortured as she was detained and tortured for six days in 2009. Intelligence agents, they said, have been monitoring her movements for some time.

"'There is no guarantee of her safety,' said one source in Darfur."
In the same week, a Christian couple with a newborn baby was attacked with knives for choosing to convert to Christianity from Islam. Omar Hassan and Amouna Ahamdi, both 27, were forced to flee from the town of Nyala to Khartoum, the capital, after being shunned by their families for their Christian faith.
"In Khartoum they rented an apartment from Ahamdi's uncle. Once he discovered that they were Christians, he also ostracized them, which led to four knife-wielding attackers attacking the couple in the apartment they were renting. Ahamdi was stabbed in the palm as she tried to protect her husband," reported church officials.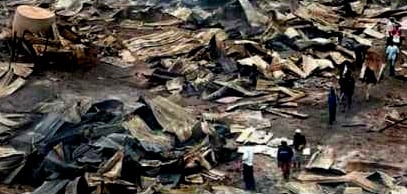 The couple met at the Episcopal Church of Sudan in the summer of 2010. At that time Ahamdi was recovering from being stabbed 9 times by her brother who attacked once he discovered she had converted to Islam. Her brother also broke one of her legs in the attack. After recovering from her injuries at Nyala Hospital, the Episcopal Church took her in and provided shelter for her. It was there she met Hassan and soon the two became engaged.
According to the Episcopal Church of Sudan:
"At present the couple is still dealing with issues. They are unemployed and Ahamdi has problems with her spleen from the knife attack of her brother in 2010. In Khartoum, they were unable to afford the medicine prescribed for her spleen.

"'There is only one pharmaceutical shop in Khartoum that deals with spleen-related problems,' Ahamdi said. 'The shop has to order the drug from Cairo after making a deposit amounting to US $300 before the drug is ordered. But we are not able to raise the needed amount since we are jobless.'

"Hassan and Ahamdi depend on friends to provide them occasional food, she said. They sometimes go without eating for two days, she said.

"'We cannot deny Christ – this is a big challenge to us, because we do not have a place to go,' she said, through tears. 'We have no food, and we are jobless. I am still in pain, besides having a 2-month-old baby boy to care for.'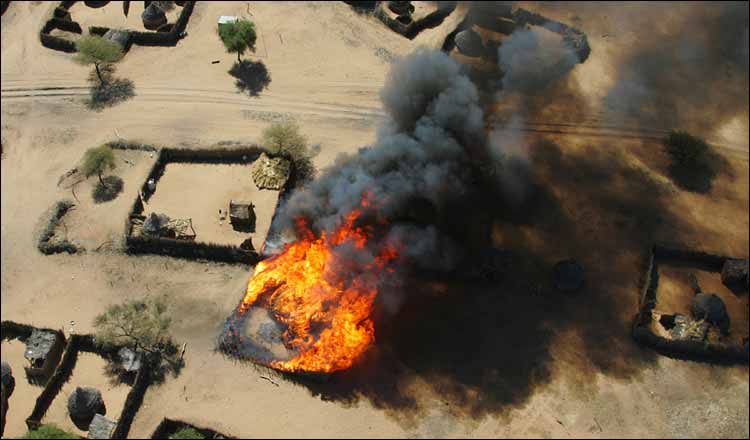 Elnail is asking that Christians in Sudan and around the world join in praying and fasting for the country on June 26.
"Please pray and fast with us as you are able for a solution to this crisis," he said. Specifically, he asked that Christians would:
Pray that the Lord will thwart all hostile plans, including the possibility of attempted genocide, against Christians by the Islamic radicals.

Pray that Christians worldwide will pray and fast for a solution of the crisis ahead of South Sudan's secession.

Pray that the believers will ardently worship God and proclaim the Gospel through the leading of the Holy Spirit with courage and prudence even in the midst of the tormenting Sudanese authorities.