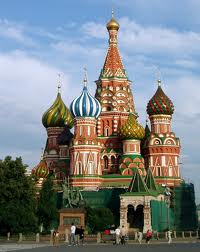 Claiming to be afraid that too many religious groups are "actively propagandizing their religious views," a committee of the Russian parliament is considering a bill that would restrict who can pass out religious literature.
Supporters of the law claim that the regulations merely clarify existing restrictions in Russia's controversial 1997 Religion Law.
For 70 years, the Soviet Union was officially atheistic and hostile to religion.
Under the 1990 Constitution, Russians had been free to worship as they wished. Then in 1997, Russians' newfound freedoms were restricted by a new Religion Law which was aimed at halting the growth of the Hare Krishnas, Scientologists, Jehovah's Witnesses, Mormons and a number of cults. The 1997 law:
specifically protected the Russian Orthodox Church as an "inalienable part of Russian historical, spiritual and cultural heritage,"
denied faith groups "all-Russian status" unless they have been in existence for 50 years, have congregations in at least half of Russia's provinces or have at least 100,000 members in the country,
denied rights to any religious group that has not been operating in Russia for at least 15 years, limiting their rights to publish literature, worship in public places, invite foreign guests, lease buildings, establish schools, have bank accounts, hire employees, obtain military deferments for their clergy or own property,
gave second-class status to such faiths as Buddhism, Islam and Judaism,
banned activity by foreign missionaries without invitations from Russian organizations, and
permited suppression of religious groups that promote "religious dissension"' or harm the morality or health of the people.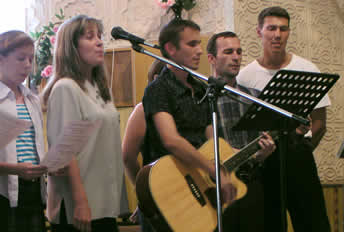 The new legal amendments would ban anyone except registered religious organizations from distributing religious literature.
"Some do not think the draft will be adopted," reports Felix Corley of Forum 18, a Norway-based religious rights group, "but it has aroused concern from human rights defenders and some religious communities. Similar proposals have regularly been made, but this is the first time to Forum 18's knowledge that such a proposal has had initial Committee backing.
Alexander Verkhovsky, director of the Moscow-based Sova Center, which monitors religious freedom violations, says that the proposal violates Russia's Constitution — and that his group is campaigning against it.
If approved by the committee, then by whole Duma, the new restrictions would need to be then approved by parliament's upper house, the Federation Council. Then they would have to  be signed by President Dmitry Medvedev before becoming law.