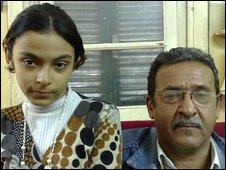 They thought their lives would change.
For two and a half years,  Maher Ahmad El-Mo'otahssem Bellah El-Gohary, 58,  and his daughter, Dina Mo'otahssem, lived in hiding in Egypt, afraid for their lives.
Their crime? They had converted to Christianity.
Now, they are refugees in Syria since they can't get visas allowing them to come to America or any other Christian-majority country.
"When the plane carrying  took off from Cairo International Airport last month, they both wept with joy," reports International Christian Concern, a watchdog group based in Washington, D.C. "After spending two-and-a-half years in hiding for leaving Islam to become Christians, they were elated by their newfound freedom. They also felt secure that once they arrived in Syria, they would quickly obtain visas to the United States and start a new life. That hope soon proved unfounded."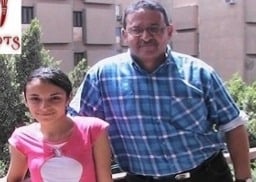 Indeed, they have realized they may have traded in the reality of being prisoners in their own country for being refugees in another.
As El-Gohary watches the weeks pass and his resources dwindle, he says the stress is almost unbearable.
 
"I feel like we've stepped out of a prison cell and into a fire," he told the Compass Direct News Service. "We are in very, very bad conditions … My daughter and I divide the bottles of water to live, because there is no income."
 
El-Goharygained notoriety in Egypt after he sued the government in August 2008 to gain the right to change the religion listed on his state-issued ID card from Islam to Christianity. In Egypt, ID cards play a critical role in a person's life, being used for everything from opening a bank account and renting an apartment to receiving medical care.
 
The listed religious affiliation, whether a card-holder subscribes to it or not, also determines whether the person is subject to Islamic civil law. The listed religious designation determines what state-mandated religion classes minors are required to take in school. El-Gohary said he filed the suit so his daughter, then 15, could opt out of the religious classes and would not be subject to the persecution he suffered when he became a Christian in his 20s.
 
It is a crime punishable by imprisonment to have no ID card in Egypt.
 
"The suit sparked outrage throughout Egypt," reports Compass Direct. Both El-Gohary and his daughter were publicly branded apostates in a country where 84 percent of Muslims think those who leave Islam should be executed, according to a study released by the Pew Research Center in December.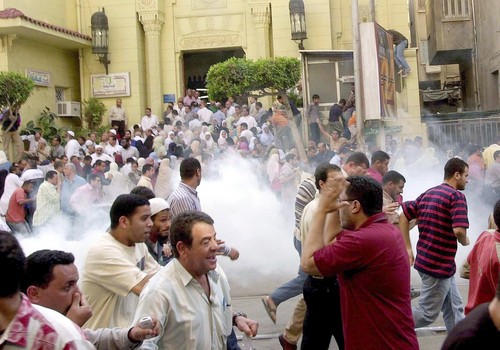 "The same month the suit was filed in 2008, El-Gohary and his daughter were forced into hiding," reports Compass Direct. "For two and a half years, El-Gohary shifted back and forth among several apartments in Cairo and Alexandria, usually once every month. Even in hiding, the two were harassed regularly by Egypt's dreaded State Security Intelligence service and assaulted repeatedly by others, including someone pouring acid on Dina, El-Gohary said.
 
While in hiding, El-Gohary tried repeatedly to leave Egypt, but officials at the Ministry of the Interior blocked him at every attempt.  Amid the national demonstrations that led to the removal of both President Hosni Mubarak;'s government, El-Gohary and Dina were able to board a flight to Syria. El-Gohary credits the revolution, saying it was a miracle "from God."
 
They chose to go to Syria because Egyptian citizens are not required to have visas to visit there. After contact with a U.S. organization that concentrates on religious freedom, El-Gohary expected it would be easy to get a visa to the United States, where his wife waits for them. But he said he has been unable to obtain an entry visa there or to any country where he will feel safe. He went to a U.N. office in Syria seeking assistance. He was given an appointment to come back on April 20.
 
"I wasn't expecting, after all this suffering and all these years," El-Gohary told Compass Direct. "The series of persecution is not finished."
 
"Although they don't live under the same type of threats as they did in Egypt, El-Gohary and Dina now live in an apartment where they still watch everything they say and everyone with whom they talk. They still spend much of their time trapped between the four walls of their apartment because Syria, El-Gohary said, is a country where converts to Christianity from Islam are persecuted," reports the Compass Direct, which bills itself as "News from the Front Lines of Persecution."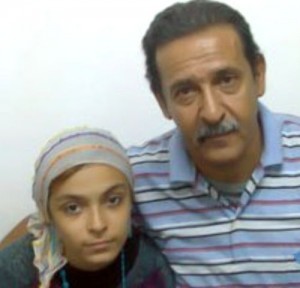 "The danger is still there," El-Gohary said. "We don't get out of the house. We don't meet people. We don't tell people what we are doing or talk to them about our situation. Because we don't want someone to say, 'Why are you applying to the U.N.?' There are still a lot of enemies."
 
Dina, now 17, said that although leaving Egypt was "like a miracle," she is devastated by the prospect of having to spend more time with her life on hold. She said she is just as scared in Syria as she was in Egypt.
And she really wants to be with her mother.
 
"We're really, really tired of all this suffering," she said. "I've lost two years of my life. I want to finish school."
 
El-Gohary and his daughter are still grateful. "Without God's love, we would have been dead by now," El-Gohary told Compass Direct. "Getting out of Egypt itself was a victory from God."
 
Dina said she also is thankful, but that as she gets older she is becoming increasingly preoccupied by one wish.
 
"I want to go into a church." she said, "without being scared of being killed."