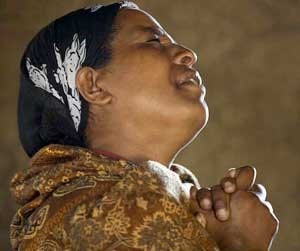 More than 10,000 Ethiopian Christians are homeless as Muslim militants have murdered at least one Christian and injured scores of others as they burned down 69 church buildings, 30 Christian homes, a Bible school, a Christian orphanage and a church office.
"Thousands of Christians have been forced to flee their homes in Western Ethiopia,"  reported western journalist Diane Macedo, who described watching Muslim extremists seting fire to churches and Christian homes in growing violence that began March 2 after a Christian in the community of Asendabo was accused of desecrating the Koran.
The violence escalated to the point that federal police sent to the area by the government two weeks ago were initially overwhelmed by the mobs. Government spokesman Shimelis Kemal told the Voice of America that police reinforcements have now restored order and 130 suspects have been arrested and charged with instigating religious hatred and violence.
Ethiopia's Prime Minister Meles Zenawi said the Islamist group "Kawarja" is believed to have incited the violence.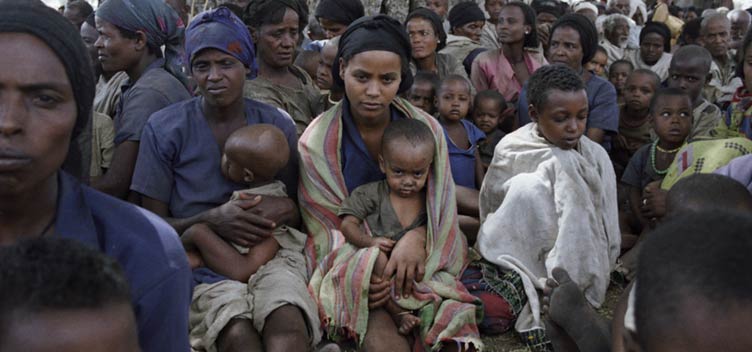 "The string of attacks,"  reported Macedo, "comes on the heels of several reports of growing anti-Christian tension and violence around the country where Muslims make up roughly one-third of the total population but more than 90 percent of the population in certain areas, 2007 Census data shows."
In the southern town of Moyale, Tamirat Woldegorgis, a local Christian leader, was sentenced to three years in prison in November for allegedly writing "Jesus is the Lord" in a copy of the Koran, Compass Direct News reported.
Christians from the area say he actually wrote the phrase on a piece of cloth — not on the Islamic holy book as he is accused.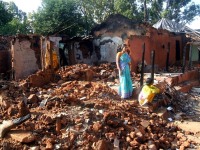 Authorities reportedly have offered to release him if he will convert to Islam, but he has refused — and remains imprisoned. Two of his friends were fined for visiting him in prison and taking him food, Compass Direct reported.
"The violence against Christians in Ethiopia is alarming because Ethiopian Muslims and Christians used to live together peacefully. Besides, it's extremely disconcerting that in Ethiopia, where Christians are the majority, they are also the victims of persecution," said Jonathan Racho, ICC's Regional Manager of Africa and South Asia.
Racho, originally from Ethiopia, said that the government waited a full week before sending troops to Asendabo shows it's not doing enough. He hopes the government "will take measures to ensure that such attacks will not happen in the future," including bringing responsible parties to justice.
"What's happened in Asendabo is unfortunate, and we are brokenhearted for the people who have been affected by the attacks," said an unnamed International Mission Board strategy leader in North Africa. "But it is not unexpected, because the Lord Himself said we would face hard times and struggle with hardships as we boldly follow in His steps."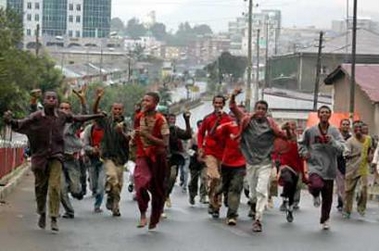 Asendabo also was the scene of anti-Christian violence in 2006, when Muslims killed more than a dozen Christians and destroyed several churches.
"Islamic radicals are fighting to establish an Islamic state in Christian-majority Ethiopia," said Racho. "Christians will continue to be killed unless the government of Ethiopia starts taking serious measures."