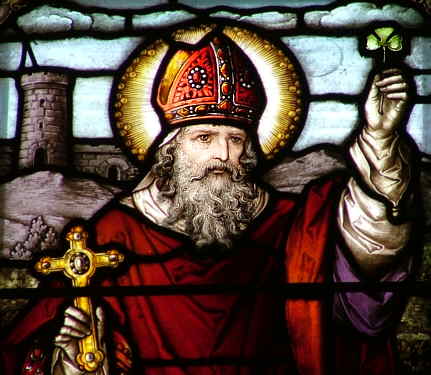 At America magazine, author Jon M. Sweeney examines what we know of the Saint's life, and what is fanciful–but perhaps just as important.
Both the hard facts and the fanciful legends about Patrick have the power to fascinate and instruct; it is best to strike a balance between the two. Since so many centuries have passed, we will likely never know more about the man who was Patrick than we do today.
Indeed, it is the Patrick of legend that appears in all the art, not the life the saint himself recorded in his writings. And that's not such a bad thing, not when you recall some of that art. Watch a slide show of some powerful and humorous images of Ireland's patron saint.
Also, at the magazine's blog, "In All Things," Jim McDermott recounts three things you may not know about St. Patrick:
1) He wasn't Irish.
2) He never banished any snakes–as there never were snakes in Ireland.
3) He was never canonized. Really. Check it out…
ALSO NOTE: For a superb recounting of St. Patrick's heirs who arrived in America, and what happened after that, check out a review at America of "The Irish Americans: A History," by the eminent historian of Catholicism in America, Kay Dolan.