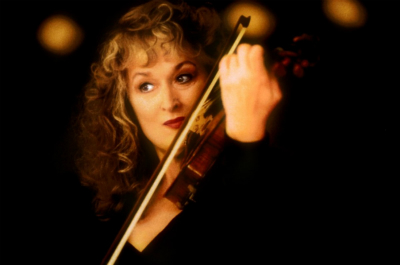 It's sort of crazy to know that Wes Craven, who grew up in a strict Baptist family and wasn't allowed to see any movies of any sort, later become known as one the great leaders in the horror genre. Craven has been credited for creating some of Hollywood's scariest films and characters. He created Freddy Krueger and his nightmares, people living under the stairs and the entire Scream series.
In 1972, Craven began his career in horror with The Last House on the Left with Sean Cunningham.
"It was totally coincidence. My mother wouldn't even let me read DC Comics," Craven said in an interview with AV Club. "It was just that Sean had some guys with some money who wanted to make a movie that was interesting, and it had to be scary. I literally remember a conversation along the lines of, 'Sean, I don't know anything about making a scary movie.'" Somehow he managed to do just fine.
But while many are familiar with Craven's films, even if they have never seen any of them, there is one that they tend to forget, namely because it is unlike the others. In 1999, Craven directed the inspirational film, Music of the Heart. The true story was based on the life of Roberta Guaspari who at a crossroads in her life, began to teach violin classes in East Harlem with incredible results creating the Opus 118 program which is still operating today.
Music of the Heart starred Meryl Streep who received nominations for an Oscar, a Golden Glboe and a Screen Actors Guild Award for her role. The film's original title, 50 Violins, was put aside since research showed that people who saw Streep's name attached to a film with the word "violin" in the title, automatically assumed that it would be sad film. And while Streep was the first choice to play the part, she initially declined. Though Streep had never seen any of Craven's films up to that point, she wasn't sure about jumping into a film project with him. It is said that she did hear him in a radio interview and was impressed with what she heard, but her schedule wouldn't allow for her to star in the film. The role was giving to Madonna who had a different perspective on how the story should play out and was later dropped from the production. Sandra Bullock and Meg Ryan were also considered briefly. After receiving a personal letter from Craven himself, Streep agreed to do the part.
For four weeks before the start of production, Streep learn to play the violin by practicing six hours a day. The film featured many of the actual students involved in Guaspari's program. The film also starred Angela Bassett, Gloria Estefan and Aidan Quinn.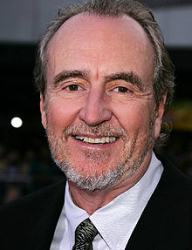 In the end, the film was a modest hit. Craven himself said that it was difficult to market the film with his name attached to it. Not surprisingly, critics appreciated Streep's portrayal of the teacher. While Rotten Tomatoes critics gave the film a 64% approval rating, audiences gave the film much higher marks.
When asked by Movie Fone if Craven had any interest in producing another non-horror movie, he said, "Well, your question leads me to believe you don't understand the harsh realities of being a director [laughs]. You don't usually have a choice of changing genres. Once you do a film as hard-hitting as Last House, it's the general assumption that that's the kind of person you are. And so people don't send you their comedies." He then explained how he was approached by Bob and Harvey Weinstein to do two more Scream movies and then he could do a film out of the horror genre."
Since Music of the Heart, Craven did get a chance to direct Red Eye, a psychological thriller in 2005 and a short romantic comedy segment for the 2006 compilation film, Paris, je t'aime. Below is the trailer for Music of the Heart.