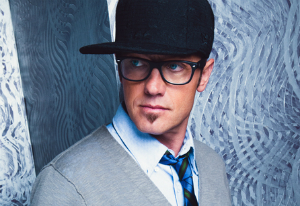 Apparently, the third time is a charm for Christian remixed music. Five-time GRAMMY® award winner TobyMac is the latest Christian artist to produce a remix album followed by Amy Grant's "In Motion: The Remixes" (a great album) and Mandisa's "Get Up: The Remixes" (just so-so). "Eye'm All Mixed Up (Remixes)" is TobyMac's follow up album after "Eye on It" which debuted at No. 1 on the Billboard 200. It is the third Christian album to accomplish this feat at the time of its release.
Unlike Grant's and Mandisa's albums, this new one features reworking of songs only on "Eye on It" instead of a mix of songs from previous works. Reworked tracks are created by remixers Capital Kings, Telemitry, Soul Glow Activatur of Family Force 5 and others.
In a nutshell, if you like "Eye on It," you'll probably like this work as well. The songs sound different enough so you won't feel like you're listening to the same old music. Soul Glow Activatur's version of "Eye on It" is by far the best track and is a good way to start out. It's just as catchy as the original and just as fun.
There aren't really any "clunkers" on this album, but be warned, not every song has been turned into a dance number. Songs like "Forgiveness" and "Speak Life" haven't been sped up, which might be disappointing to a few listeners. Something else to take note of is the fact that the album features two versions of "Me Without You" (Capital Kings and Telemitry) and a second version of "Eye on It" by Kaveman.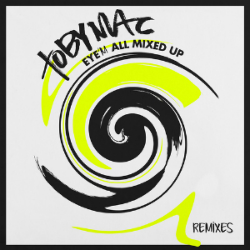 "Eye'm All Mixed Up (Remixes)" Tracklist includes:
Eye on It (Phenomenon Remix by Soul Glow Activatur)
Forgiveness (Feat. Lecrae) (Neon Feather Remix)
Speak Life (Telemitry Remix)
Me Without You (Capital Kings Remix)
Steal My Show (Jack Shocklee Remix)
Unstoppable (Feat. Blanca) (Phenomenon Remix by Soul Glow Activatur)
Lose Myself (Capital Kings Remix)
Eye on It (Kaveman Remix)
Thankful for You (Thunderbird Remix)
Mac Daddy (Tru's Reality) (Telemitry Remix)
Me Without You (Telemitry Remix)