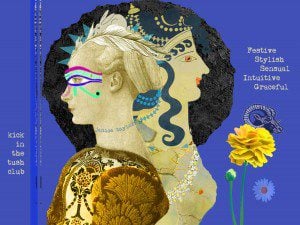 Puzzled? Dip. Into. Blue. If you are seeking peace and tranquility (who isn't?); if you are looking to promote both physical and mental heath, reduce stress, create a sense of calm, then dip into blue.
Reverberate in its wisdom and intelligence. Experience its ability to enhance contemplation and prayer. Explore its inviting qualities. Dip into blue.
In addition to the above sea of calm contemplation, this week's Get Jiggy Weight Loss JigSaw Puzzle: Dip Into Blue, mysteriously manifests a more festive, stylish, intuitive and cheerful you!
Click through the puzzle: Dip. Into. Blue.
Send a the e-card: Dip. Into. Blue.
For (almost) daily motivational musings
from our country's premiere Anti-Gravity Coach, Janice Taylor (that's me), join Our Lady of Weight Loss's Kick in the Tush Club/FB!
For the full skinny as well as Anti-Gravity Specials, sign up for Janice Taylor's Kick in the Tush Club newsletter!
Spread the word…NOT the icing!
Janice Taylor, Anti-Gravity Coach™, Positarian, Author, Artist
buoyant * magnetic * luminous
——————————————————————————-
For the best life, wellness and weight loss wisdom,
visit Janice: Our Lady of Weight Loss
Sign up for the Kick in the Tush Club e-newsletters