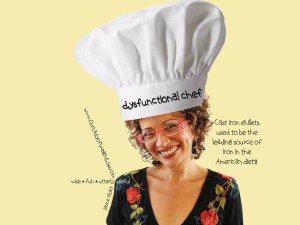 Set your clocks, Tushkateers*! The longest day of the year a.k.a. the Summer Solstice, is scheduled to arrive on Saturday, June 21 at 6:51 a.m. EDT, at which time the Earth's northern hemisphere faces, most directly, toward the sun.
In that moment, or minute (6:51 a.m. EDT), the sun, when viewed from planet Earth, appears to pause and then reverse its direction.
What better way to celebrate, kick-start your summer, reverse any direction that needs to be reversed, than with a Sunny Summer Solstice Breakfast: Quinoa and Figs!
Sunny Summer Solstice Breakfast: Quinoa and Figs
Ingredients:
•1/4 cup quinoa
•2/3 cup orange juice
•1/4 cup chopped dried figs
•pinch ground cinnamon
•pinch salt
•low fat yogurt to taste
Instructions:
Place quinoa, orange juice, figs, cinnamon and salt in a saucepan.
Bring to boil, then reduce the heat and simmer 20 minutes until the liquid is absorbed.
Remove the pan from the heat, let stand covered for about 10 minutes. Stir.
Put in bowl. Top with a dollop or two of plain yogurt.
For (almost) daily motivational musings
from our country's premiere Anti-Gravity Coach, Janice Taylor (that's me), join Our Lady of Weight Loss's Kick in the Tush Club/FB!