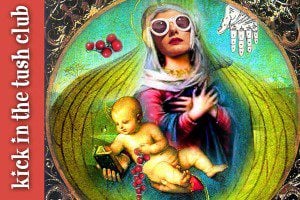 Did you know that crying is an effective way to cleanse the soul; a way to wash out the contained, confined emotions; both happy and sad, joyful and disappointing that sometimes lodge themselves deep within causing fatigue or pain, and sometimes dis-ease?
Crying helps us to feel better, whether our challenges and problems persist or not. Tears detoxify and heal the heart. So get thyself a large box of tissues, go see a tear-jerker of a movie if you must. Do what you have to do to cry with a pure heart; see what life taste like!
Here,
10 Anti-Gravity #CryWithaPure Heart Quotes … Read through, Ingest, Cry, Feel Better, Fly High, Anti-Gravity Style!
If you've never eaten while crying you don t know what life tastes like. ~ Johann Wolfgang von Goethe
Life is like an onion; you peel it off one layer at a time, and sometimes you weep. ~ Carl Sandburg
Crying relieves pressure on soul. ~ Toba Beta
Crying is one of the highest devotional songs. One who knows crying, knows spiritual practice. If you can cry with a pure heart, nothing else compares to such a prayer. Crying includes all the principles of Yoga. ~ Kripalvanandji
Unhappiness can't stick in a person's soul when it's slick with tears. ~ Shannon Hale
It is always tedious when someone tells you that if you don't stop crying, they will give you something to cry about, because if you are crying then you already have something to cry about, and so there is no reason for them to give you anything additional to cry about, thank you very much. ~ Lemony Snicket
Those who do not know how to weep with their whole heart don't know how to laugh either. ~ Golda Meir
There is an ancient tribal proverb I once heard in India. It says that before we can see properly we must first shed our tears to clear the way. ~ Libba Bray
Don't cry because it's over; smile because it happened. ~ Dr. Seuss
Heaven knows we need never be ashamed of our tears, for they are rain upon the blinding dust of earth, overlying our hard hearts. I was better after I had cried, than before–more sorry, more aware of my own ingratitude, more gentle. ~ Charles Dickens
For (almost) daily motivational musings
from our country's premiere Anti-Gravity Coach, Janice Taylor (that's me), join Our Lady of Weight Loss's Kick in the Tush Club/FB!
For the full skinny as well as Anti-Gravity Specials, sign up for Janice Taylor's Kick in the Tush Club newsletter!
Levitate through Life with Me…
Janice Taylor, Anti-Gravity Coach™, Positarian, Author, Artist
buoyant * magnetic * luminous
——————————————————————————-
For the best life, wellness and weight loss wisdom,
visit Janice: Our Lady of Weight Loss
Sign up for the Kick in the Tush Club e-newsletters