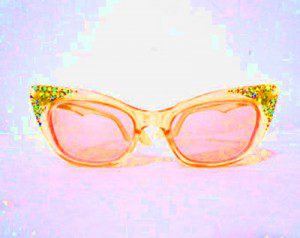 When people come to me; when people work with me to manifest a better tomorrow, to release their false fears, to tune into their distinct song, to let their façade fall and fade away, to allow their authentic selves to surface and shine, we begin with a vision.
We begin with a vision of what their life might feel like, might look like if their self-imposed blocks were released and their dreams were allowed to simply float to the surface, as they easily and effortlessly manifest.
Here, 10 #Vision Quotes from Anti-Gravity Coach*, Janice Taylor (that's me). Quotes that were hand-picked and tested; quotes that can help you to heal and release your old stories, enabling you to boldly and fearlessly create a juicy and joyful life. (*Anti-Gravity Coach, Rise Above and Beyond Limitations)
Where do you want to go?
To the person who does not know where he wants to go there is no favorable wind. ~ Seneca
Imagine it!
Dreams are extremely important. You can't do it unless you can imagine it. ~ George Lucas
Believe in Miracles.
In order to be a realist you must believe in miracles. ~ David Ben-Gurion
Go Beyond Limitations.
If you limit your choices only to what seems possible or reasonable, you disconnect yourself from what you truly want, and all that is left is a compromise. ~ Robert Fritz
Celebrate!
Celebrate what you've accomplished, but raise the bar a little higher each time you succeed. ~ Mia Hamm
Raise Your Sights.
No matter how dark things seem to be or actually are, raise your sights and see the possibilities – always see them, for they're always there. ~ Norman Vincent Peale
Advance Confidently!
If one advances confidently in the direction of his dreams, and endeavors to live the life, which he has imagined, he will meet with success unexpected in common hours. ~ Henry David Thoreau
Embrace Bright Colors.
A man's life is colored by the dye of his imagination. ~ Louis Nizer
Vision the Invisible!
Vision is the art of seeing the invisible. ~ Jonathan Swift
Cherish Your Visions.
Cherish your visions and your dreams as they are the children of your soul, the blueprints of your ultimate achievements. ~ Napoleon Hill
For (almost) daily motivational musings
from our country's premiere Anti-Gravity Coach, Janice Taylor (that's me), join Our Lady of Weight Loss's Kick in the Tush Club/FB!
For the full skinny as well as Anti-Gravity Specials, sign up for Janice Taylor's (monthly) Kick in the Tush Club newsletter!
Spread the word…NOT the icing!
Janice Taylor, Anti-Gravity Coach™, Positarian, Author, Artist
buoyant * magnetic * luminous
——————————————————————————-
For the best life, wellness and weight loss wisdom,
visit Janice: Our Lady of Weight Loss
Sign up for the Kick in the Tush Club e-newsletters