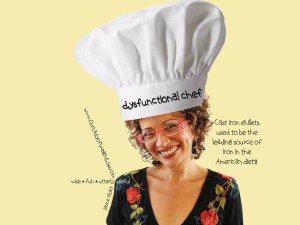 Is dessert a food group? Is comfort food a food group? If they were, this recipe would be included in both categories! This Old-Fashioned Rice Pudding recipe is old-fashion, lip-smackin' good! Try it for size 🙂
Old-Fashioned Rice Pudding (slow cooker, style)
Ingredients:
2.5 cups cooked rice (While most people would opt for a shorter-rice, I used Basmati rice for this recipe, utilizing my rice cooker. The rice was aromatic and freshly made, which added to the orgasmic experience of it all)
1.5 cups of milk (I used 2 percent because that's what I had in the fridge.)
2/3 cup Spenda brown sugar mix, loosely packed (You know the "stuff" that's half sugar and half fake sugar; thus cutting back on guilt as much as calories.)
2 Tablespoons of butter (I used an organic blend.)
1 Tablespoon vanilla extract (or one "glug" poured straight from the bottle)
1/2 teaspoon nutmeg
1 teaspoon cinnamon
3 eggs, beaten
2/3 cup of raisins
Instructions:
Lightly grease slow cooker. (I use the spray stuff.)
Mix together all ingredients straight in cooker.
Cook on high for 2 hours.
If you think of it, stir after 1 hour.
Serve warm. Or…cold. (Warm seems more comforting than cold; but your choice, of course!)
How simple, delicious and non-messy is that?
For more life changing, weight altering recipes–for motivation, inspiration, chortles, giggles and laughs: Kick in the Tush Club / Facebook.
Check out my workshop @ Rowe Camp and THEN … register
Spread the word–NOT the icing!
Janice
———————————————————————————-
For the best life, wellness and weight loss wisdom, visit Janice:
Our Lady of Weight Loss
sign up for the Kick in the Tush Club e-letter
join and chat: Kick in the Tush Club/Facebook!