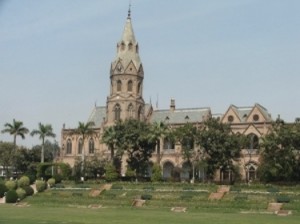 It was the worst time to fall apart. The final semester of my senior year in college was for completing projects and planning my future. Instead, I was depressed.
Hardly able to get out of bed. Skipping classes. Doing the bare minimum, if that.
The reason was my boyfriend—EX-boyfriend. Our break-up seemed right at the time, but when reality set in, I was devastated.
I turned my final paper in for English Teaching Methods, my major, two days late. Although Dr. Martin gave me a good grade, she wrote a scathing note at the bottom. She expressed how shocked and disappointed she was at my absences. My lack of participation in class. My late assignments. My work as a senior was beneath what it was as a junior. She added that my behavior needed to change if I was to become a successful teacher.
A true star in the field, Dr. Martin was my favorite professor. Her words stung, sending me deeper into despair.
The university I attended was small and professors often went the second mile to develop students. Thankfully, Dr. Halvorson, a sociology professor, also noticed my behavior change. He spotted me in the hall and struck up a conversation while guiding me into his office. He said he noticed I seemed to be distracted and was just checking in with me.
His manner disarmed me. He wasn't judging me or assuming the worst. He didn't criticize or point out my failures. He simply conveyed genuine person-to-person interest.
I felt respected. Valued. Safe.
So, I poured out my story of love lost and how I struggled to accept the grim reality. Dr. Halvorson listened attentively and asked who the young man was. When I revealed his name, Dr. Halvorson said he knew my ex-boyfriend and could understand why I was attracted to him.
He pondered the situation quietly for a few moments. Then Dr. Halvorson surprised me.
Observing both me and my ex-boyfriend, he suggested I might be the more mature one and, although something might work out in the future, that difference in maturity might have figured into the break-up. And rightfully so.
Though hard to hear, his words came from a place of tender concern and daring honesty.
I knew he was probably right.
I left his office. Somehow…stronger.
Later Dr. Halvorson followed up with me: How was I doing?
I was better, much better.
Dr. Halvorson's honoring of me influenced me. I was able to climb out of the pit and give myself and my life some of that same honor.
Now, years later, he remains in my memory as a person I want to be like.
Unpacking Dr. Halvorson' approach, I offer these steps:
How to Successfully Coach and Strengthen Another Person
1. Observe behavior. Don't judge.
2. Ask questions
3. Honor the person and their journey / struggle
4. Discuss options
5. Give your perspective, as just that—your perspective
6. Leave the door open and Follow up
– – – – –
photo credit: Stock.xchng.com
– – – – –
Thank you for visiting ON FIRE. Your feedback is treasured.
Gloria
Gloria@gloriarose.com