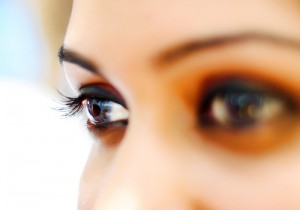 I define your Gift as: An insight wrapped in talent and shared with others.(More about your Gift here.)
So, it's not just what you're good at. It's what you're good at applied to what you care about. The combination is dynamite—for you, for others.
Here are nine self-examination questions to help you uncover your Gift. They are in reverse order, with my favorite question last.
9. Think back over your life from your earliest memories. On what have you been complimented? Noticed or rewarded for? What feedback have you received that rang true with you?
8. Examine your possessions and what you've collected: books, equipment, memorabilia, treasures, tools, knick-knacks, furniture, etc. What are the similarities, the themes running through what you've collected? What does this reveal about you?
7. What was the happiest day of your life? Why? What about you and your values was affirmed?
6. Your worst day? Why? What was trampled on?
5. What activity (work-related or extracurricular) brings you the most satisfaction?
4. What bores you or makes you feel tired, wooden, and forced into doing it?
3. What do you realize or understand more than most people?
2. If you could change one thing about the world and what we experience by being here, what would that be?
1. Blogs, ads, youtube, newsletters, webinars, radio, infomercials, conferences—all good. But how much do you know about what you think? Pay attention to your thoughts. Buy a small notebook, carry it with you, and take notes on yourself: What attracts you, engages you, fires up your heart?
Your answers to these nine questions may take time—several days or weeks—to show themselves. Be patient. Write them down when they come.
####
Conclusion: Take a sheet of paper and write "Summary" at the top. Draw a line down the middle, dividing it up into two sections. Title one section "What I care about" and the other "What I'm good at." Take your answers to the above questions and write them on one side or the other—or both sides, if appropriate.
See tomorrow's post on writing your life purpose statement.
– – – – –
Help me build my collection! What question(s) have helped you uncover your Gift? Please share them in the comments or send to my email: gloria@gloriarose.com. Thank you.
– – – –
photo credit: Scinern (creative commons)
– – – – –
Dear Reader: this is a new Beliefnet blog. I need your help to make it a success! Would you consider subscribing (see bar above on the right) plus forward this post to a friend who may enjoy it? Also, I appreciate your comments. Thank you, Gloria