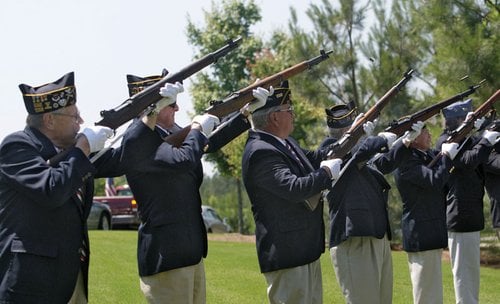 Three national veterans groups have complained that officials at the Houston National Cemetery have defied a federal judge's order to quit censoring prayer and banning the words "God" and "Jesus" from funeral services.
Despite a Memorial Day court order, local veterans say the Department of Veterans Affairs continues to censor their prayers, eulogies and traditional ceremonies in violation of the First Amendment's guarantee that the government cannot impede the free exercise of religion or Americans' freedom of speech.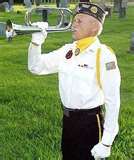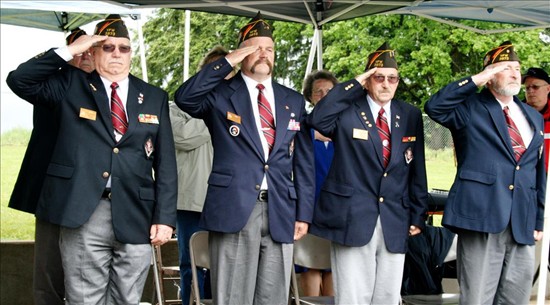 The American Legion, Veterans of Foreign Wars and the National Memorial Ladies all complain of "religious hostility" at the cemetery. Their 26-page complaint alleges that the cemetery's director, Arleen Ocasio, bans religious phrases and requires prayers to be submitted in advance for her approval.
"We were told we could no longer say "God bless you" and "God bless your family," said Marilyn Koepp, a volunteer with the National Memorial Ladies. "How did I feel? I probably shouldn't say how I felt because it was absolutely apalling that this woman would come aboard and tell us we can not say 'God bless you.'
"What is happening to our country?"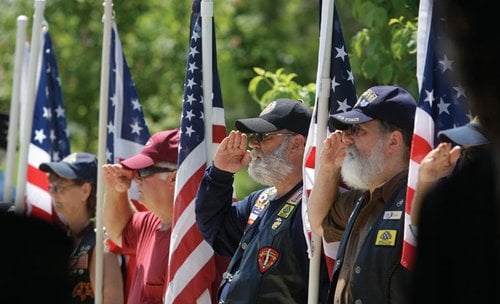 "It's just unfair that somebody would ask us to take God out of our vocabulary," Cheryl Whitfield, founder of Houston chapter of the National Memorial Ladies, told the Houston Chronicle. "I could've kept my mouth shut and let things happen, but when it comes to standing up for your belief in God and giving comfort to the families, I don't want to regret not saying anything. We all had to stand up for what we believe in."
"We are private citizens in a private organization, and yet we are restricted," said John Spahr of the local Veterans of Foreign Wars, which provides ceremonial guards and ceremonies for about 60 funerals a week to honor veterans and console families.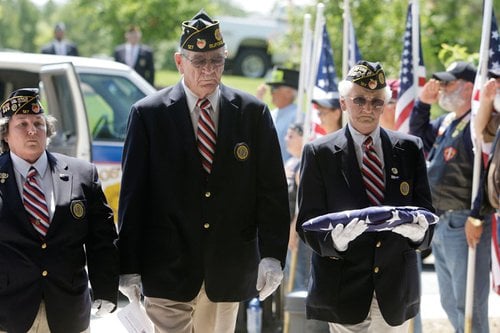 Nobleton Jones said he felt belittled when he was told he couldn't use the word "God" in his recitation to a family as he handed them a bag of shell casings from a gun salute. He was told he can no longer say, "We ask that God grant you and your family grace, mercy and peace."
"That has been censored," said Jones.
Last month, a local pastor won his fight to end his prayer in "Jesus' name" at the cemetery's Memorial Day ceremony.
A judge granted a stay against the VA and the prayers were allowed to go on without government oversight or editing. U.S. District Judge Lynn Hughes told Ocasio and Department of Veterans Affairs officials that they could not block Houston pastor Scott Rainey from invoking the name of Jesus Christ in a Memorial Day prayer.
Judge Hughes told CNN that the government cannot "gag citizens when it says it is in the interest of national security, and it cannot do it in some bureaucrat's notion of cultural homogeneity." He warned the VA that it had stepped too far, saying officials were essentially "decreeing how citizens honor their veterans."
"But despite the judge's warning, it seems the censorship has continued," reports KTRH radio in Houston.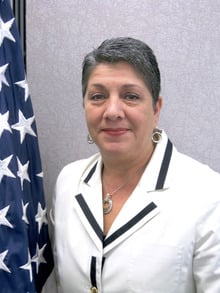 Ocasio couldn't be reached for comment.
Veterans allege the VA turned the cemetery's chapel into a meeting room shortly after Ocasio came on board two years ago. They say they won't back down from the fight.
"I am going to say 'God bless you' until I don't know what would make me ever stop it," said Koepp.