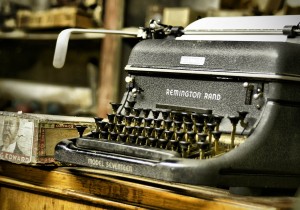 Take care of your typewriter. The noisy machines are joining the ranks of dictophones, steam shovels and Kodachrome film.
India's top typewriter manufacturer, the Godrej & Boyce Company, has ceased production due to declining demand.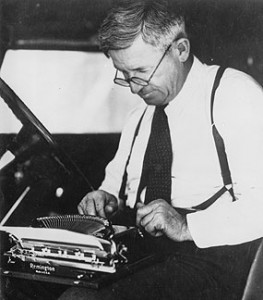 The first commercially successful typewriter was invented in 1867 by C. Latham Sholes, Carlos Glidden and Samuel W. Soules in Milwaukee, Wisconsin. Sholes disliked the final product, disowned the machine and refused to use or even to recommend it.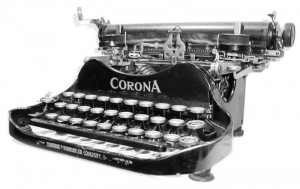 The first working prototype was made from the trio's sketches by a machinist, Matthias Schwalbach. They sold the patent — US No. 79,265 — for $12,000 to the Densmore & Yost Company, which partnered with the E. Remington and Sons sewing machines company to mass produce the "Sholes and Glidden Type-Writer."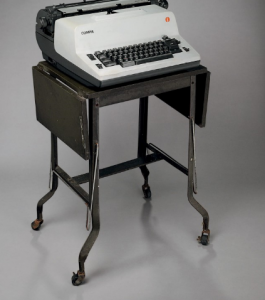 The name stuck. So did their eccentric keyboard, today called the "QWERTY" after the first six keys on the second row. Remington began production on March 1, 1873, in Ilion, New York. The QWERTY layout is the worldwide standard today with a few variations — the French AZERTY, the Italian QZERTY and the German QWERTZ layouts.
Some of the world's great masterpieces were written on typewriters — The Old Man and the Sea, The Great Gatsby, The Cross & the Switchblade. Museums today display typewriters used by such greats as Will Rogers, John Updike and Margaret Mitchell.
Ernest Hemingway used to write his books standing in front of a typewriter on a tall bookshelf. Jack Kerouac, a fast typist at 100 words per minute, typed On the Road on a single roll of paper so he wouldn't be interrupted by having to change the paper.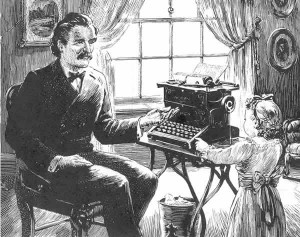 Mark Twain claimed in his autobiography that he was the first important writer to present a publisher with a typewritten manuscript, The Adventures of Tom Sawyer (1876). Poet E. E. Cummings deliberately used a typewriter for poetic effect.
Andy Rooney, Hunter S. Thompson and William F. Buckley Jr. were among many writers who were very reluctant to switch from typewriters to computers. Thompson kept a typewriter in his kitchen and wrote his "Hey, Rube!" column for the ESPN cable TV sports channel on a typewriter until his death in 2005.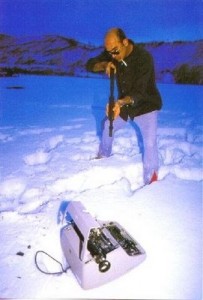 Science fiction author Harlan Ellison has used typewriters for his entire career. When he was no longer able to have them repaired, he learned to fix them himself. He has repeatedly stated his belief that computers are bad for writing since "Art is not supposed to be easier!"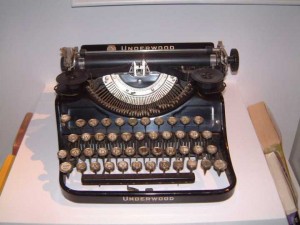 Godrej & Boyce's inventory has dwindled to just 500 machines, most of which are Arabic-language models, and no more will be made. It's a different tune than the company was singing back in the '90s, when it produced 50,000 typewriters a year, a third of India's total output of 150,000 units, according to India's Business Standard magazine.
"Although typewriters became obsolete years ago in the west, they were still common in India until recently," a Godrej & Boyce spokesman told the London Daily Mail. "Demand for the machines has sunk in the last ten years as consumers switched to computers."
"From the early 2000s onwards, computers started dominating," Milind Dukle, Godrej & Boyce's general manager, told the Mail. "All the manufacturers of office typewriters stopped production, except us. Until 2009, we used to produce 10,000 to 12,000 machines a year."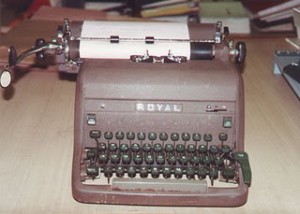 A few typewriter manufacturers actually are holding on, according to the AOL Huffington Post website. One of them is the New Jersey-based Swintec. "We have manufacturers making typewriters for us in China, Japan, Indonesia," says Ed Michael, Swintec's general manager of sales. However, none have been made in the United States in decades.
And so, another institution gradually fades away. But QWERTY lives on!