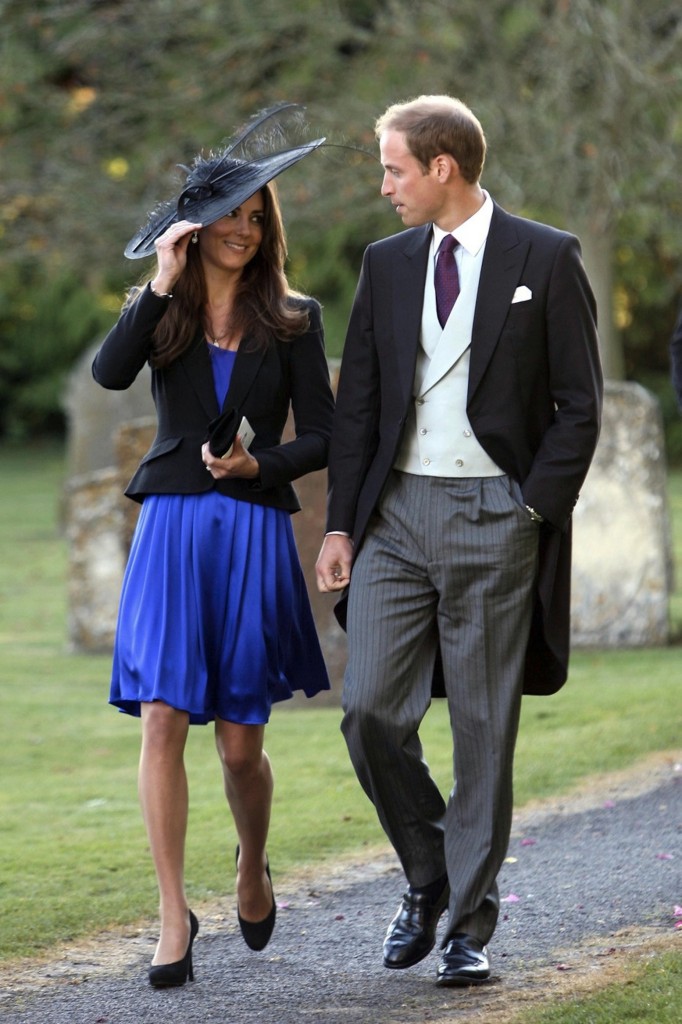 When Prince William and commoner Kate Middleton walk down the aisle at Westminster Abbey on Friday, Rowan Williams, the Archbishop of Canterbury and head of the Church of England, will be waiting for them at the altar.
A few days ago, Williams, who will perform the ceremony, released a prayer that he suggested be offered up for the future King and Queen of England. England's Catholic Church released a completely separate prayer.
And so the 400-year separation between England's state church and Roman Catholicism comes to the forefront again. Royal family watchers are eying a 1701 Act of Parliament that could make William and Kate the next King and Queen of England – leapfrogging William's father, Charles, Prince of Wales.
The 1701 Law of Settlement prohibits any Catholic or anyone married to a Catholic from becoming king. On April 9, 2005, in a civil ceremony at Windsor Guildhall, Charles married Camilla Parker Bowles, a Catholic.
The law was based on the idea that royal offspring raised as Catholics would be torn between loyalty to Rome and loyalty to Canterbury, the official seat of the Church of England.
Opinion polls suggest most Britons – still chaffing from Charles' divorce from the late Princess Diana – would actually prefer to see William succeed Queen Elizabeth II to the throne.
Unlike America, Britain has no separation of church and state. The Church of England is the official state church. Parliament's House of Lords includes 26 Lords Spiritual, all bishops in the Church of England.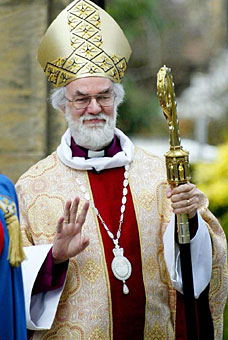 The Archbishop, appointed by Elizabeth in 2003, published the following suggested prayer for William and Kate:
"God of all grace, friend and companion, look in favour on William and Catherine and all who are made one in marriage. In your love deepen their love and strengthen their wills to keep the promises they will make, that they may continue in life-long faithfulness to each other; through Jesus Christ our Lord. Amen."
School children in the United Kingdom pray during classes. The Archbishop offered the following "Prayer for School Children Praying for the Royal Wedding."
"Dear Jesus, we pray for Prince William and Catherine Middleton as they get ready for their wedding day. Keep them safe, make them happy and help them to look after each other always. Amen."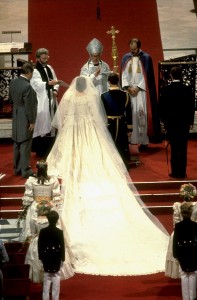 And for England's 5.2 million Catholics, the Catholic Bishops Conference released the following "Prayer for the Royal Wedding."
"Heavenly Father, we ask your blessing upon his Royal Highness, Prince William and Catherine as they pledge their love for each other in marriage. May your love unite them through their lives. Grant them the strength to serve you, our country and the Commonwealth with integrity and faithfulness. Through Christ our Lord. Amen."