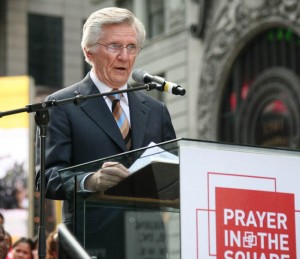 David Wilkerson, 79, author of the bestseller The Cross and the Switchblade, founder of Teen Challenge rehabilitation outreaches worldwide, and longtime pastor of the 8,000-member Times Square Church in New York City, was killed Wednesday in a car crash.
His wife of more than 50 years, Gwen, was hospitalized with injuries.
A prophetic voice calling America to repentance for the last half century, Wilkerson burst onto the national scene in 1958 when he saw a Life magazine cover photo of seven New York City teen street gang members on trial for murder. At the time, he was pastor of a small church in rural Pennsylvania. He felt driven by the Holy Spirit to share Jesus with the teens.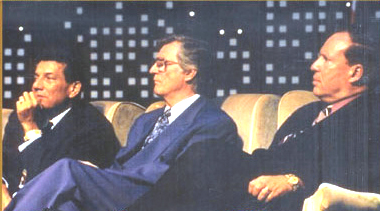 Thwarted by police who would not let him visit the teens, he ended up on New York City newspaper front pages holding up his Bible as he pleaded to be allowed to counsel the youths. The run-in with authorities gave him credibility with the Brooklyn street gangs and he spent the next decade ministering to youthful drug addicts and gang members.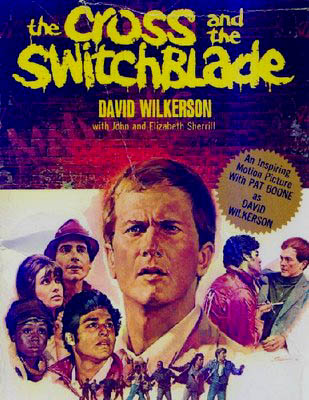 Christian authors John and Elizabeth Sherrill heard about his work and worked with him to write The Cross and the Switchblade, which sold over 50 million copies in more than 30 languages since 1963. In 1970, a Hollywood movie based on the book starred Pat Boone as Wilkerson and Erik Estrada as the leader of the street gang, Nicky Cruz. The book was included on Christianity Today's "The Top 50 Books That Have Shaped Evangelicals."
A number of the gang members went into ministry. Cruz has written more than 20 books and conducts evangelistic crusades worldwide. The first herion addict won to the Lord at Teen Challenge, Sonny Arguinzoni, is the founder of Victory Outreach, a Los Angeles-based street ministry that has established more than 500 churches in tough urban neighborhoods across the globe.
Wilkerson posted a message dated April 27 — the day of his death — titled "When All Means Fail." In it, he encouraged those facing difficulty to "hold fast" and stand strong in faith.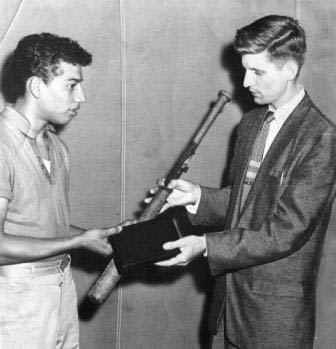 "To those going through the valley and shadow of death, hear this word: Weeping will last through some dark, awful nights, and in that darkness you will soon hear the Father whisper, "I am with you,'" Wilkerson wrote. "Beloved, God has never failed to act but in goodness and love. When all means fail-his love prevails. Hold fast to your faith. Stand fast in his Word. There is no other hope in this world."
In 1971, he started World Challenge, Inc. as an umbrella for his crusades, conferences, evangelism and other ministry. Times Square Church was founded under the group in 1987.
The church is now led by Pastor Carter Conlon and has more than 8,000 members.
Wilkerson is survived by his wife, four children and 11 grandchildren.