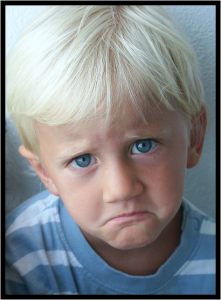 The Wall Street Journal thinks so. They went out with a story today called "Here Comes Baby, There Goes the Marriage" but they failed to highlight what most consider THE most important statistic to gauge the health of a marriage, divorce rate. The divorce rate is actually lower among couples with children. The studies behind their conclusion look solely at the negative effects without balancing the overwhelming positive effects of purpose and parenthood. Most parents will tell you that having a child is a challenge but they will immediately qualify it with how much they love their children and how, no matter what the struggle, it was all worth it.
When you "study" such a small sample of people you can get wacky results that don't prove any causal relationship. The divorce rate for conservative Christians is higher than the average. Does that mean Jesus is bad for marriage? Of course not, especially when you counter it with the Barna research that says the divorce rate among Christians is tied to poor church attendance.
To be fair, the WSJ is not saying to forgo having kids, they are telling you to prepare and that's sound advice. They should also be telling you to prepare for the love, blessing, warmth and unique sense of purpose you will get from this new little person in your life.
WATCH THESE GREAT VIDEOS OF KIDS!
This baby can't stop LAUGHING!
HYSTERICAL Babies, Bubbles & the Family dog