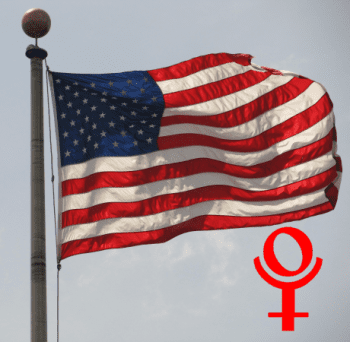 Many of you have heard that The United States of America is approaching its Pluto Return. I know that, to many of you, that sounds kind of scary, and I admit it doesn't sound like a fun-fest to me either. Most people in the modern era live long enough to experience a Saturn Return (or two, or three), so we've observed the effects of that particular transit. Plenty of people make it to their Uranus Return, although that doesn't kick in until you're in your mid-80s.
But how can we know what a Pluto Return is like, given that it takes until you're pushing 250 to happen?
(No matter what transits are happening, how they play out in your life depends on your individual birth chart. Write me with your date, time, and place of birth — and I'll send you a copy and a free sneak preview!)
Suppose for a moment that people rarely (or never) lived long enough to experience the Saturn Return. We might still be able to infer what it might be like based on what happens during the waxing and waning Saturn Square, and the Saturn Opposition. We could also do the same for the Uranus Return.
Over the course of the next three blog entries, I'm going to dig into America's two Pluto Squares and the Opposition, to see how the Pluto Return may play out. As best as possible, I'm going to try to sort out what actually happened, and then apply it to what is happening now — and may be happening in the next three years — as Pluto returns to 27 degrees and 33 minutes Capricorn, where it was on July 4, 1776. Even more so? I'm going to try to avoid (as best as possible) the worst of the doom-and-gloom scenarios that are naturally creeping into the conversation around this in the astrological community. Hey: both you and America have seen some tough transits in your time and made it through, right? So: relax!
NEXT TIME: Come for the Mexican-American War… stay for the cholera pandemic!
Want to know how to work with the current and future energy to get maximum benefit? Feel free to write me about it!
CLICK HERE to find out how you can get a personalized, informative, life-changing consultation that will help you take charge of your life in the next year!
CLICK HERE to join the OH MY STARS Facebook Fan Page, and get exclusive content, an additional discount on a reading, and more material on blog entries!