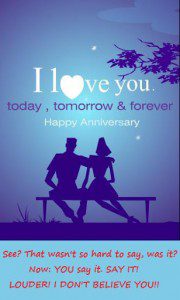 A couple meets. They find each other attractive. The conversation flows smoothly. They fall in love and get married and make 2.5 children and live in a big house with a white picket fence. Are they soul mates? Maybe.
A couple breaks up. Accusations and legal paperwork fly. They each try to make their children hate the other parent. Then one gets jealous over the other's new Significant Other. Are they soul mates? Maybe.
Above and beyond all the individual astrological factors that explain how Person A and Person B relate to one another, there's at least one definite indicator as to what you really need from a committed, lasting relationship: the sign placement of Jupiter in your birth chart. Beyond simply "attraction," Jupiter is the philosophical glue that can hold a relationship together. It's an indicator of how a good thing can be made better in the long run.
Your mileage may vary of course, as there's a lot more to it than just Sign placements… the House(s) that Jupiter rules and the aspects to your Jupiter will also provide clues as to what makes commitment fulfilling to you. Having said that…
Aries: No matter how well your relationship is going, you need a sense of action. A solid relationship is certainly possible, but you need to know where it's heading.
Taurus: Security –- both emotional and economic –- is of great importance to the long-term survival of your relationship. Face insecurities as promptly as you can.
Gemini: Although communication is important to any relationship, a free exchange of ideas is vital to you. Your partner must be an intellectual equal.
Cancer: Domestic harmony, even if you don't live together, is crucial. You need to be with someone who can lower his or her defenses … and you need to feel free to do that as well.
Leo: Regardless of all the things you and your partner may have in common, can the two of you really have fun together? Shared recreation is paramount.
Virgo: This placement has a reputation for preciseness. You need to speak your mind clearly at all times, and so does your partner.
Libra: You excel at communication and compromise, but you need a partner with those same traits in equal measure. Don't give more ground than you get in return.
Scorpio: It has to be intense, or forget it. Both sexual compatibility and a mutual willingness to "look under each other's hoods" are mandatory.
Sagittarius: A shared philosophical approach to life in general will make a shared life possible. Optimism and humor are particularly important.
Capricorn: Either get the details right, or forget it. Regardless of the emotions involved, your relationship also needs to make sense on paper.
Aquarius: A close relationship doesn't imply a lack of freedom -– in fact, having that solid emotional base can lead to more freedom for both of you. Work to establish that.
Pisces: Never let go of the romance. Both of you should remember that you're the same people you fell for, no matter how long ago it was. Keep your heart open!
Want a free e-book? Sure you do! Click HERE!
Questions about your birth chart, or astrology in general? Want to know more about my big discount on readings for new clients? Want a free month of my NEW Subscription Service? Write me for details!
CLICK HERE to join the Oh My Stars Facebook Fan Page, and get exclusive content, an additional discount on a reading, more material on blog entries, AND ANOTHER free e-book!