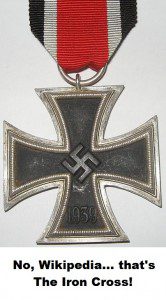 (An introduction to the big celestial event of April, and why so many folks are stressed about it, is HERE.)
Part of the problem with trying to come up with a simple interpretation for the effects of the Cardinal Grand Cross is that, to be honest with you, it's just not that simple a thing. Normally when you're going through difficult times and you go discuss it with an astrologer, there will be one or two major transits causing trouble. In this case though, it's a four-car pile-up of potential grief, and figuring out which way to approach the mess can be tricky. This is the first of a four-part series that will hopefully demystify it somewhat.
I'm starting this series with Pluto, the slowest of the planets involved, at least in part because you've already been feeling its effects in your life for a while now. The exact Cardinal Grand Cross hits maximum effect on April 22, when Mars in Libra opposes Uranus in Aries and squares Jupiter in Cancer and Pluto in Capricorn. Uranus and Pluto, both being slow planets, have been square each other for a couple of years now, and that's already had a significant effect on the world around you and you too, to some extent.
The effects of the Cardinal Grand Cross will vary from person to person, but we can determine some of those effects based on your age group. Here is a handy listing of those groups, and how they will be affected by Pluto — which is currently at 13 degrees Capricorn and is slowing down to a station — where it appears to stand still in its path across the sky and is, arguably, its most powerful.
Because Pluto is so slow, the effects listed below will have been in effect for a while already… for the groups mentioned here, it would have kicked in around the end of 2012 or so, and will continue to be felt until late 2017.
Some things to keep in mind before you worry too much:
–This is a listing of how Pluto will aspect the outer planets only. Your personal planets (Sun, Moon, Mercury, Venus, Mars and Jupiter) and your angles (Ascendant, Midheaven, and their opposites) may be affected, and some of those transits could well be positive and constructive ones. Don't go off and panic based on just any one "bad" transit. Likewise, it's possible that you weren't born into one of the age groups listed below but are still going to feel the Cardinal Grand Cross.
–The age groups listed below will be getting the strongest effects from this transit, but other age groups will be getting some effects too. Like for example, if you were born between August 1965-February 1966 or April-August 1994, transiting Pluto is sextile your Saturn in Pisces, and now is a good a time for you to "get your act together." I admit it… I only listed those age groups who will be having the most obvious problems with it.
–When in doubt… consult an astrologer. That's what we're here for.
If you were born:
September 1947-December 1949, or March-October 1950, you have Neptune in Libra, and transiting Pluto is square it: Have you ever gotten the feeling that the cold, hard realities of life just really don't care about your hopes and dreams? You maybe right, or it may just be some allusions being stripped away. Your unconscious assumptions about how life should be are likely taking it on the chin now.
July-October 1952, January-May 1953, OR September-November 1981, or May-July 1982, you have Saturn in Libra OR May-September 1967 or February-April 1968 OR March-May 1997 or October 1997-February 1998, you have Saturn in Aries, and transiting Pluto is square it: By this point in your life you have built some things for yourself that have solid structure and order to them. One way or another, your life is built on some sort of foundation. Pluto is here to stick its fingers in the cracks of that foundation and pry them open a little. Some repair work will be called for.
July 1951-August 1952 or January-May 1953, you have Uranus in Cancer, and transiting Pluto is opposite it: You say you want a revolution? Well congratulations, you're getting it. There are changes coming to your life that are deeply rooted in your past, and the more you learn to work with it, the better your results will be.
January-March 1960 or June-December 1960 OR February-July 1989 or November 1989-January 1990, you have Saturn in Capricorn, and transiting Pluto is conjunct it: You may have to decide what (or who) you really need to hang onto, and what (or who) you really need to let go of, and frankly some days it's going to be really hard to tell which one is which. Play your cards right during this transit and it can be a profoundly game-changing time for you.
October 1970-November 1971 or March-August 1972, you have Uranus in Libra, and transiting Pluto is squaring it: It seems like you were just getting on with your life and doing your thing and everything was great, and now all of a sudden life is here to beat that out of you. If you can learn how to negotiate properly with life, rather than simply fighting back, you will come out ahead. Resist and you my discover just how hard a punch Pluto really has.
July-September 1974 or December 1974-May 1975, you have Saturn in Cancer, and transiting Pluto is opposite it: You've worked hard to earn your collection of toys, literally or otherwise, and here comes that jerk Pluto to go to try and take some of them away. You may wants to go into your shell and sulk over it, but that won't make things better. It may be time to focus on something other than just "toys."
October 1975-March 1976 or August 1976-October 1978, you have Pluto in Libra, and transiting Pluto is squaring it: Regardless of your actual age, this probably feels like your midlife crisis. In a lot of ways you need to shed your skin like a snake… you've outgrown your current trappings, and need to expand. It's just a shame that sometimes that process can be incredibly painful.
March-May 1988 or January 1989-January 1992, you have Neptune in Capricorn, and transiting Pluto is conjunct it: Ever heard that old saying "there are no atheists in a foxhole?" Well, go ask Grandpa what a "foxhole" was, and what it was like to be shot at every day for two years straight. That's where you are at now. You will survive what you're facing, but it's going to require some emotional toughening up… and when it comes to spiritual matters, it's time to put your money where your mouth is.
January 1991-February 1992 or June-December 1992, you have Uranus in Capricorn, and transiting Pluto is conjunct it: There is a great deal of pressure coming at you from the outside to change who and what you are. That would be great, if you had some sort of clear idea as to what it was you're supposed to become. You could take easy on yourself and you'll figure that out in time.
NEXT TIME… Part Two: Uranus. When the going gets tough, the tough get weird.
Questions about your birth chart, or astrology in general? Write me… I've got answers!
CLICK HERE to join the Oh My Stars Facebook Fan Page, and get exclusive content, a discount on a reading,additional material on each blog entry as it comes out, AND a free e-book!
Want to learn the mysteries of your Vedic Astrology in an easy, fun way for one low price? Class has officially started but doesn't really kick in until this week, so… CLICK HERE for details and the link to a free preview!