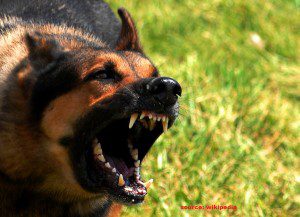 The only thing that End Of The World predictions have all had in common is that none of them came true. Okay, in all fairness, we don't know if the dinosaurs had a Nostradamus of their own or not, but the End Of The World clearly has not arrived yet. Although there aren't any more than the usual number of Apocalypse-mongers out there at the moment, the conditions of the Cardinal Grand Cross tend to make many astrologers, myself included at times, sound like the roof is caving in.
So: let's pause for a moment and take a breath.
Having said that: Here comes Mars to join in on Cardinal Grand Cross (If you want to understand how the Jupiter, Uranus, or Pluto elements of the Cardinal Grand Cross might affect you, click HERE, HERE, and HERE). Those transits will all be in place for a couple of months or a couple of years yet depending on which planets were talking about. It's now however that Mars joins in… and by "now" I mean "this week."
Mars gives a caffeinated edge to anything it aspects. It may not be the sole cause of the argument you have… but it's what makes the other guy (or you) cross that line. Mars can take a bad scene and turn The Suck up to 11.
If the difficult situations in your life are caused by major outer planet transits, then Mars can be like Mookie in Spike Lee's Do The Right Thing: the (perhaps justified) catalyst for disaster. A cast of hundreds on an overheated day can grumble and shove and yell, but all it took was one trash can through the window of Sal's Pizzeria to turn a bad day into a riot.
Of course, Mars isn't always a villain. Sometimes, things do need to be broken. And — perhaps more disturbingly for many of us — sometimes "the villain" isn't necessarily the bad guy. And sometimes the villain is us.
Mars in Libra has already been making its own variety of trouble for a while now, and this is the week that Mars will have its maximum effect on those other planets. Mars will be adding its edge to the mix until mid-May… and then again in June. The last time Mars hit the degrees it's passing through now was the tail end of 2013 and the first two weeks of 2014. What was driving you crazy back then? It's a reasonably good bet that you can expect a return to those issues in one form or another in the next week.
So don't panic about the peak of the Cardinal Grand Cross this week… but don't drop your guard either. You'll survive this next week, sure… but it's not like that will be the end of the story either. Just think of late 2013-early 2014 as Chapter One… and know that you're now entering Chapter Two… of a much larger story.
https://www.youtube.com/watch?v=ID1Rn9zvA5Q
Questions about your birth chart, or astrology in general? Want to know more about my big discount on readings for new clients? Write me!
CLICK HERE to join the Oh My Stars Facebook Fan Page, and get exclusive content, an additional discount on a reading, additional material on blog entries, AND a free e-book!